One hundred and one easy homemade products....for your skin, health and home!
Ever wonder what the wild dandelions in your yard can be transformed into?  Or how the ever-so-pesky-weedy plantain be turned to good use?  Jan Berry from The Nerdy Farm Wife has the perfect solutions for that.  Jan creates amazing herbal remedies from her garden.  Her passion for cost-efficient, beautiful yet practical DIY recipes is transparent in her new book set to release March 29, 2016.
When I ventured into making my own natural products for my family, I had no idea what I was doing, yet I knew that it was a much better alternative than the store-bought, toxic counterparts. I simmered soap nuts in a pot of water, melted beeswax for candles and lip balms in a double boiler, and made hand soap out of castile. I didn't understand the science behind it and frankly, it didn't matter to me.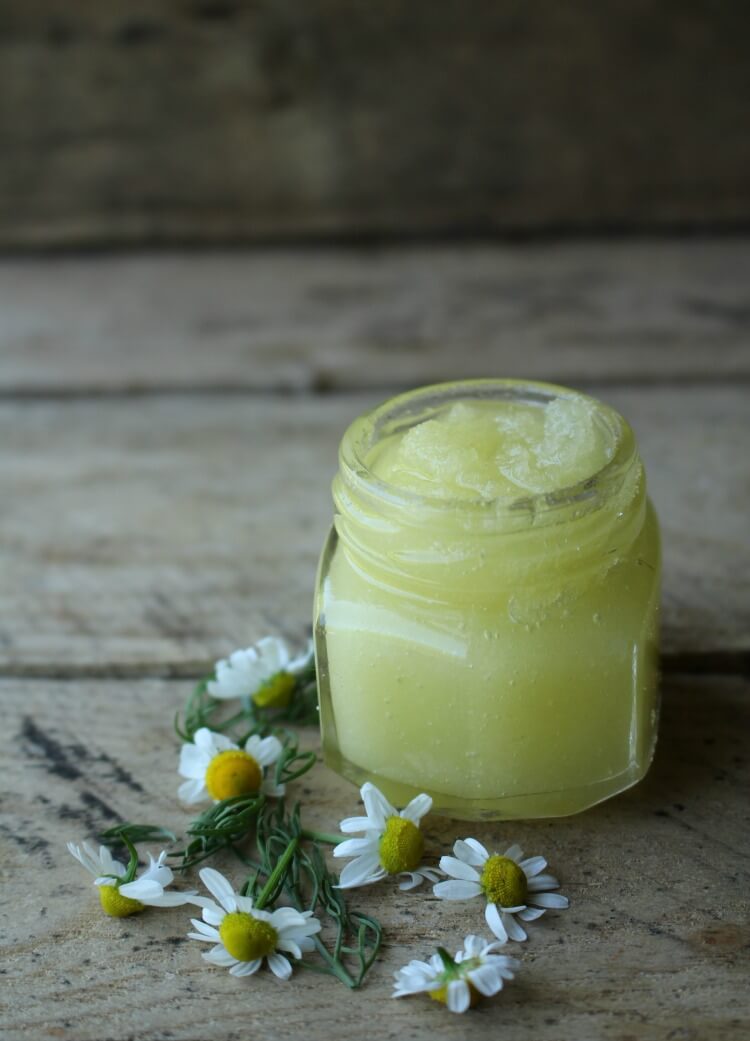 After a drastic change in our diet, I soon thereafter realized that it was just as important to rid our homes from toxic household cleaners and beauty products and that was enough of a conviction to go onto a DIY binge. Because of my addiction to lip balms (yes, there is such a thing) I felt compelled to have the lip balm as my first handmade product. As most people do, I turned to the world wide web and stumbled upon Jan Berry's The Nerdy Farm Wife blog where I found clear instructions and tutorials complete with beautiful images on how to make lip balms, bath salts and face creams.  Granted this was many years ago and her blog has grown immensely and has become a wealth of useful information and herbal remedies for both the novice and seasoned experts.
101 Easy Homemade Products for Your Skin, Health and Home - Jan Berry
Jan begins the book by listing all the common herbs and flowers amongst us that can potentially provide effective products for our skin, health, and home.
Some of these common plants include:
Chamomile as seen in Honey & Chamomile Cream
Daisy for the succulent Daisy Vanilla Lip Balm
Dandelion for Dandelion Magnesium Lotion
Calendula for Dry Shampoo for Light Hair Tones (cannot wait to try this one)
Nettle for Herbal Dry Shampoo for Dark Hair Tones (she plays fair)
Lavender as seen in Lavender Castile Soapy Facial Cleanser
There were some new-to me plants as well:
Dianthus  for Floral Salt Foot Scrub Bars
Hollyhock (marsh mallow's cousin - the plant not the treat 🙂 ) for a Hollyhock Split-End Crème
Jan has an entire section on proper preservation and preparation of plants and different methods for using them to infuse oils for all your DIY herbal needs.  Speaking of oils, she uses a variety of 22 different oils and butters in her recipes but that doesn't mean you have to run out to purchase all 22 different ones.  Some of the popular oils like coconut, neem and grapeseed oil grace the pages of this book but she also lists substitutions like Babassu oil for those who are sensitive to coconut products.  Though these oils have variety of properties and serve different purposes, I'm sure there's something for everyone in 101 Easy Homemade Products.
She even has a section dedicated to your furry friends, with recipes like Itchy Skin Rinse and Flea-Repelling Powder.
Then there are the recipes....
This, of course, is the best part of the book.  Jan's recipes are simple enough that a beginner DIYer will have the confidence to pursue herbal DIY yet sophisticated enough to be an effective remedy.  Her instructions are clear and she offers tips and variations in certain recipes.  She captures the beautiful, natural concoctions with stunning photography.
Jan rounds out this book with an extensive list of resources, from where to buy supplies and ingredients to herbal education.
I've thoroughly enjoyed gazing through the pages of 101 Easy Homemade Products for Your Skin, Health & Home and am confident that you will love this guide, tutorial, herb informational, and recipe collection all in one.
Jan's 101 Easy Homemade Products for Your Skin, Health & Home will be released to the public on March 29, 2016 and can be purchased through Amazon, Barnes & Noble, Books-a-Million, Indie Bound, and Amazon UK.
Want to win a copy of 101 Easy Homemade Products?
Enter the Rafflecopter below for a chance to win!
a Rafflecopter giveaway

Giveaway will go through Thursday, March 30, 2016, 11:59 pm PST and is available worldwide.  Seven paperback copies will be given away.
Giveaway Rules: This giveaway is in no way endorsed, affiliated, or associated with Facebook, Twitter or any other Social Media Networking Site. This Giveaway is valid World Wide and Entrants must be 18+ years of age to enter. This giveaway event will end at 11:59 PM (PST) 3/30/16. The winners will have 48 hours to email their information back to anya at prepareandnourish dot com or a new winner will be drawn. The publishing company and author are each responsible for shipping of the above prizes. No blog associated with this contest are responsible for prize fulfillment.

Disclaimer: The information in 101 Easy Homemade Products for Your Skin, Health & Home: A Nerdy Farm Wife's All-Natural DIY Projects Using Commonly Found Herbs, Flowers & Other Plants is provided for informational purposes only. It is not intended to be substituted for the advice provided by your doctor or other health care professional. If you rely upon any programs or techniques, or use any of the products and services made available by or through the use of the book or our website for decision making, without obtaining the advice of a physician or other health care professional, you do so at your own risk. I was provided a copy of this book in exchange for my honest review.

Let's connect! I share more personal, daily snippets of life on Instagram, insightful articles and awesome recipes on Facebook and pin away like it's going out of style on Pinterest.