Ribeye, chuck and t-bone are highly coveted cuts of beef.  Following the steaks, ground beef makes a good option for its economical and versatile factor.  A typical consumer usually goes for these cuts for the best beef flavor and convenience and while they serve their purpose, there is also a long-forgotten cut that is, by most standards rendered useless.  The tongue.   Yes, the organ that is responsible for regurgitating the cow's food is also regarded as a rare luxury in some countries.
Because there is a relatively small amount of tongue meat compared to the rest of the animal, it is considered a delicacy in most countries.  Even so, American supermarkets usually sell this cut of meat at a considerable price break because it is considered "waste."
Have you tried beef tongue?  Did you enjoy it?  Today, I'm sharing this refreshing and nutritious recipe over at Homemade Mommy.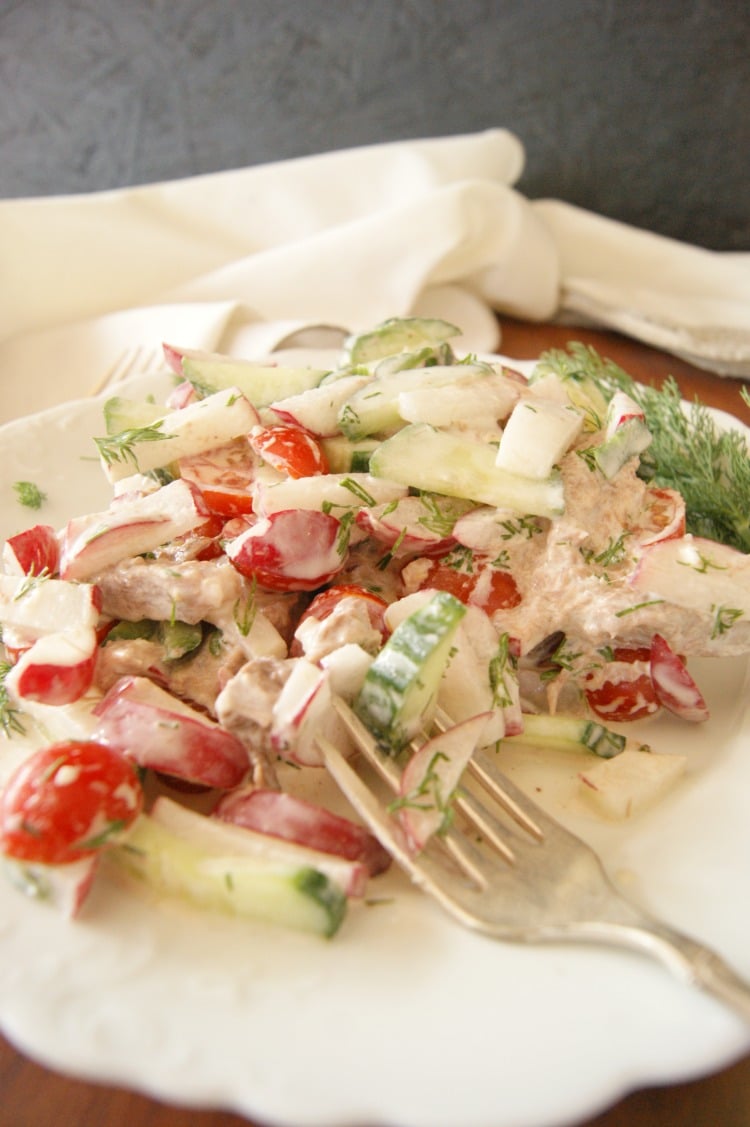 Perfectly cooked grass-fed beef tongue united with the crunch and freshness of cucumbers and radishes makes this an excellent lunch or a side dish for dinner.  Pair this with stuffed baked potatoes or your favorite grain cooked in bone broth, and you have a perfectly nutritious meal.
Read the rest of the post and find the recipe HERE.

Pin this delicious Beef Tongue Summer Salad for later!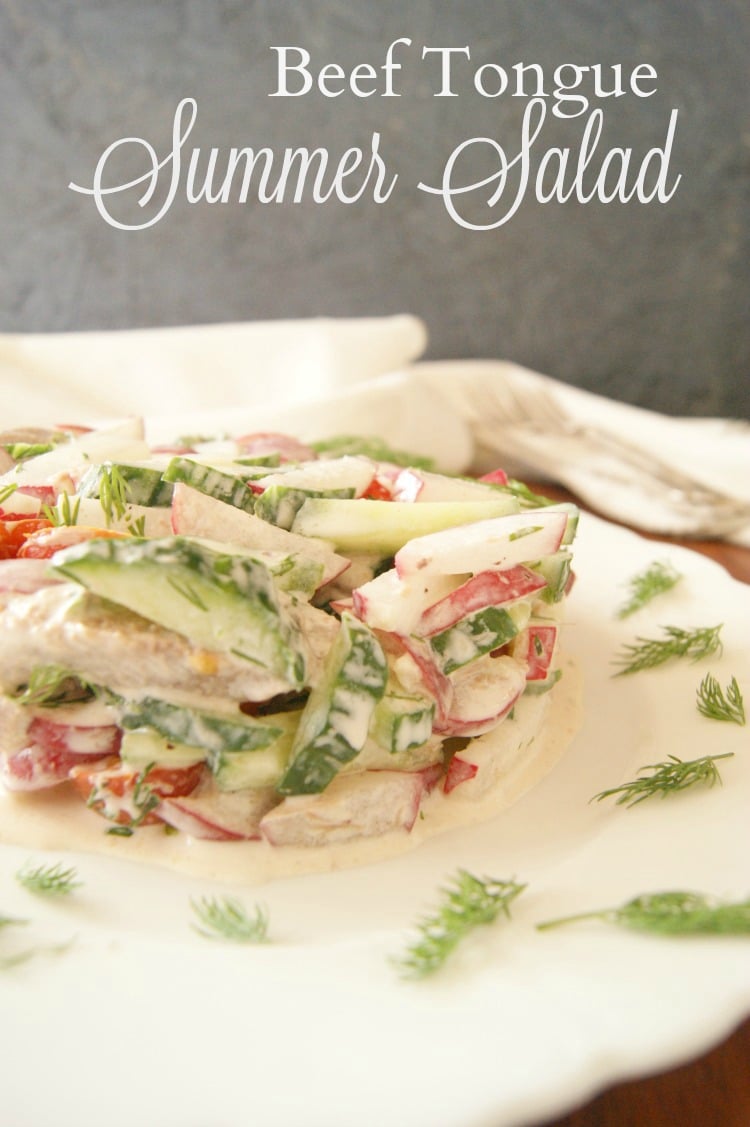 Let's connect! I share more personal, daily snippets of life on Instagram, insightful articles and awesome recipes on Facebook and pin away like it's going out of style on Pinterest.