Isn't there some big football game happening soon?  Maybe it's the Russian blood, but would you be shocked if I said that I've watched the Superbowl (and it's related games - playoffs, is it?) only a handful of times and to be honest, I was there only for the food.  And the people.  Well, maybe the half-time show too.  But I don't know all the football rules and have like zero desire to catch up to speed.  And up until last night, I had no idea that the Packers are actually a football team, not baseball.  But what I do know, is food, or rather how much I love food.  And eating good food with good people.
If you're new here, let me back up with my January posts and maybe you'll find something for that last minute dish for the big game.  If you don't care for a recap of P&N posts, scroll down, I have some BIG news!
I ended 2015 with my ABSOLUTE favorite recipe, kinda cheesy (<<no cheese!) but cute and so worth the read and I'm planning on having that on repeat in our kitchen going into 2016!
If you're looking for some quick GAME day snacks, this Winter Salsa can be whipped up in 5 minutes and this French Onion Dip has been a big hit.
And in this post, I tell you what I would take over a Coach bag anyday.  Hint: it's wild sturgeon and this Cilantro and Chili Ceviche Salad is my weakness.
Oh, and how can we forget the Scalloped Butternut Squash with Thyme and Caramelized Onions.  The blend of sweet squash and the savory caramelized onions in cream sauce would make anyone swoon, football fan or not.
After a hard day, you can whip up this cleansing and nourishing and healing and warming Herbal Coffee with some Soaked Oatmeal Breakfast Bars (<<don't let the name fool you, you can enjoy them any time of day).
If you've been around this blog for any length of time, you know I have a slight obsession with bone broth.  I try to sneak it in to every dish possible and even drink in travel mugs.  Check out this post for some more inspiration to get more broth in your diet.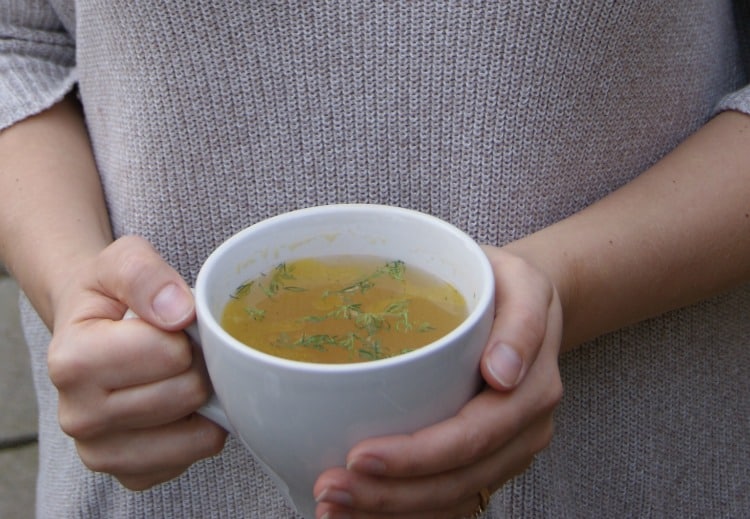 You know what else I'm obsessed with?  My handy-dandy spiralizer (affiliate).  That thing can seriously do magic.  Well, not really.  All it really does is spiralizes food so it's more appealing to the eye, as in this super easy and refreshing Turnip and Dill Salad.  But really, I can eat turnips like apples, no need to spiralize it, but it does add a nice touch.
Speaking of turnips, growing root vegetables is probably the easiest food you can grow.  And since garden season is upon us, you want to be armed with information and seeds to start that prolific garden of yours.  In this post, I list five of my favorite online shops for heirloom seeds.  Some offer complimentary print catalog, others do not, but they all stand out above big-box stores like Lowes and Home Depot.  These family-owned small companies offer rare, unique and heirloom varieties.  They all have different backgrounds but share one mission: to empower customers to live a sustainable life, free from GMOs and toxic chemicals.  Does that sound like it could be your mission too?  Check them out!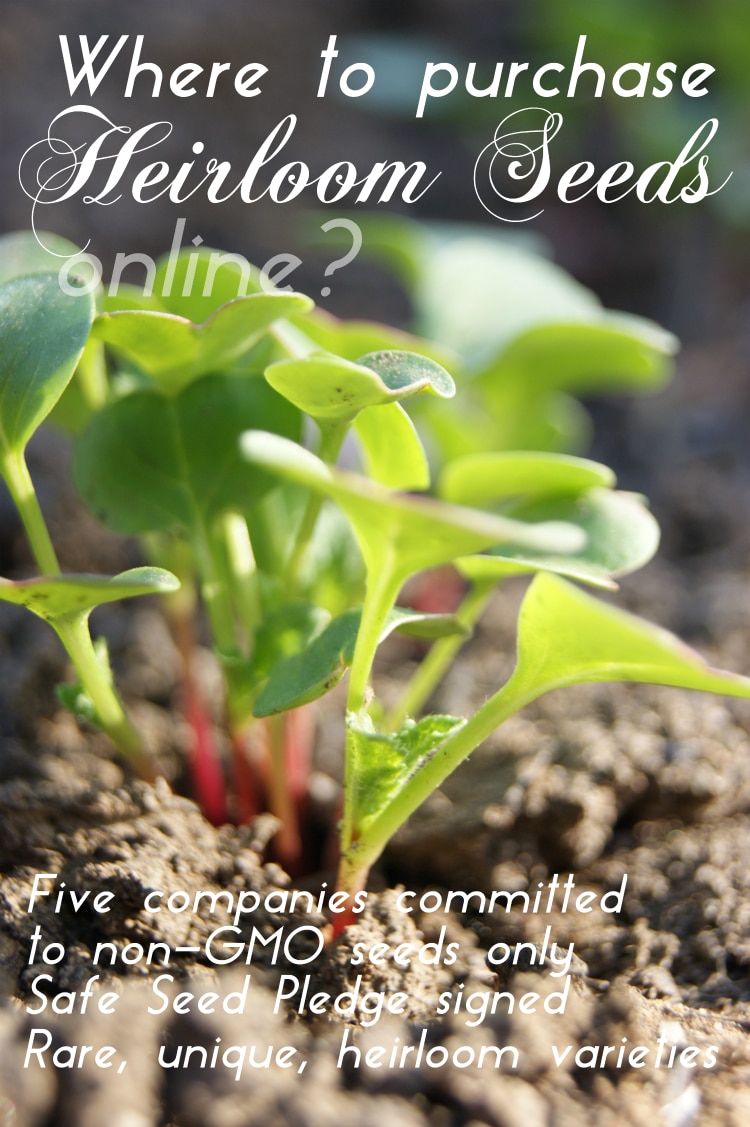 And lastly, I shared one of our regular rotation soups around these parts.  This Easy Meatball Soup can be whipped up in 30 minutes, if you have the meatballs prepped ahead of time.  I like to maximize my time in the kitchen when making the meatballs and would often quadruple the batch for 4 pots of soup.  (No superpowers needed).
That's my January in a nutshell, here at Prepare & Nourish.  I'm very pleased that I was able to get more recipes posted and have many more for you in the works.
And now for the BIG news...
No, it's not a baby bump.  Well, I guess you can consider it a baby bump, of sorts.  As I've conceived, nourished and soon (Lord willing!) shall birth this big project I've been working on.  It's still in the works and I am so excited about it!  I think you'll LOVE it too, as any real-food cook would!  I can't wait to share all the details with you in the next few weeks.  If you're really dying to know, think of this little BIG project as fashion and real food collide.  By the way, did you know I started my college career in Fashion Design?  Yes, yes, I did.  Not that I'm like a designer and all.  I mostly cook bone broth and smuggle wild sturgeon into my kitchen but this has definitely been an outlet for me to express my creativity.  Anyways, I've probably already said too much.  And you know what happens to people who KNOW too much....(just kidding) I do love all my readers so stay tuned for more information!
Let's connect! I share more personal, daily snippets of life on Instagram, insightful articles and awesome recipes on Facebook and pin away like it's going out of style on Pinterest.