Smoothies are a great way to sneak in some of those unfavorable but nutrient dense ingredients.  Like cooked kale.  Easy to digest and full of nutrients, this smoothie is a healthy blend of tropical and earthy tones.
Families across the world are getting ready for more structure and routine to their days with school starting.  I know we are.  As much as I love the care-free days of summer, I realize that being the type-A person, I crave structure.  So back to early bedtimes, early rises, creamy hot oatmeal breakfasts, and smoothie snacks.
After noon eating is probably the most awkward time to eat.
Wouldn't you say?  I mean, we just had a decent meal not too long ago and now is usually the time I begin to make dinner so making a snack isn't exactly on my list of things to do.
That's why I love this smoothie.  Not only does it provide nutrients, it literally takes under 5 minutes to bring everything together.  In fact, it's so easy, enlist your kids to make it.  And make sure they wash the blender afterwards.  Only fair. 🙂
Unlocking the Power of Kale
Before I go on, I have to mention that the kale used in this recipe is cooked.  While it's no surprise that kale has been the sweetheart of superfoods, the truth is in order to get the most benefits out of this green powerfood, you need to heat it.
Cooking kale (among other vegetables) is crucial as it aids the digestion process without expending huge amount of energy.  It softens food and allows the nutrients to become more readily available.  And even though you might hear raw foodists claim that you loose enzymes and nutrients by cooking it, that is simply not true.
The problem is that some foods have extraordinarily thick cell walls that make it hard for the body to digest, thus hindering the absorption of nutrients.  The heat breaks down those cells and aids the body's uptake of some nutrients that are bound in those walls.
Read the rest of the post that I am happily sharing on Simple Pure Beauty.
I'm also sharing a quick tip to making this smoothie effortless by preparing kale pucks in advance so be sure to head over HERE for that as well.
::: Save for Later :::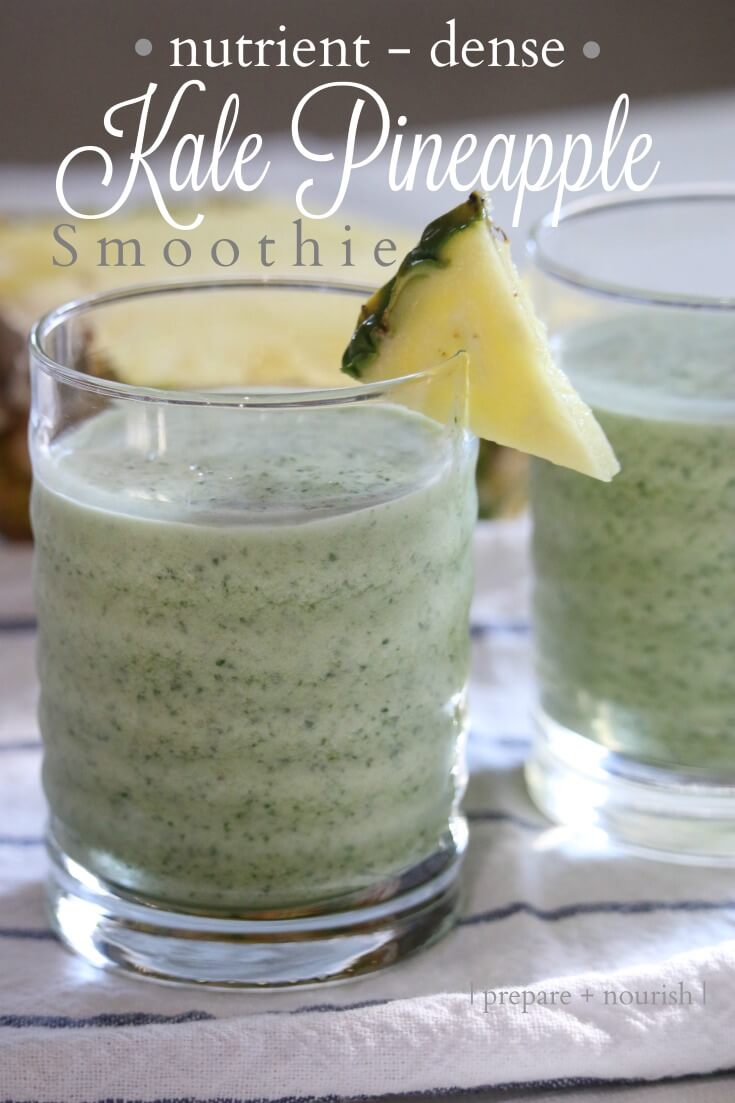 ::: You may also like :::
12 Detoxifying Infused Water Combinations
Plum Nectar Drink
Homemade Chocolate Milk