These FIVE ready to eat, no-fuss, no-prep healthy snacks are great for those in busy seasons. 
This post is in partnership with ZEGO, opinions and photography are my own. The information contained in this blog is not intended to be construed in any manner as medical advice. See full DISCLOSURE for details.
We are officially done with school (unofficially the kids will continue doing math) and as most summers are, this one will be just as busy as the previous ones. I don't know what it is about the laid back schedule of warmer months that actually has the calendar packed with so many events. You'd think this would be the care free days of sleeping in, lounging by the pool and reading all the books. And yes, it's all those things and much much more.
There are summer camps and pool parties and weddings to attend.  Too often, I find myself running from one thing to the next with just a snack in between. That's why I'm all about easy meals with quick and simple prep work. As much as I would love to spend time in my kitchen working on my latest chemistry experiment, I simply don't have time for that. One of my goals by the end of the day is that my kids are fed. And fed well.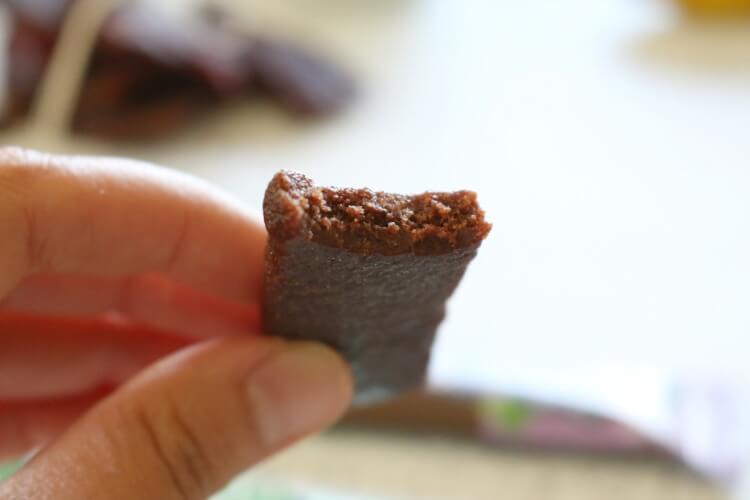 So on those pool days or running-errands marathon, I love to throw easy no-fuss, no-prep snacks such as these in my bag. They are great to have alongside the pool or in a small cooler in your car. No prep work required. No refrigeration needed. You don't even need to turn on the hot oven.
Sometimes the simplest of foods get overlooked. So, here are 5 ready-to-eat healthy snacks so you can make the best of your summer with least amount of effort. Enjoy that pool!
Five Ready-to-Eat Healthy Snacks
1. Fresh Fruit
We're digging our new summer fruits like apricots, peaches, grapes, and strawberries. They are abundant in my area right now, so we all gravitate towards these naturally sweet treats. Apples, though convenient, are taking a back seat right now as we feast on stone fruits and fresh berries.
There is one fruit that is neither local nor seasonal to us that I always make sure we have in our fruit bowl: bananas!
Because bananas release energy slowly they are a filling snack, making you feel fuller longer. They are low in carbohydrates and high in fiber. Bananas are also rich in potassium, a mineral that helps organs and body tissues work properly.
Aside from the health benefits of bananas, I love how conveniently packaged bananas naturally are. They can be easily thrown into hiking backpacks (just be sure they're on top so they don't get squished) and nestled in the beach towel for pool time.
2. Nuts
Nuts aren't just for the baker in the family. They make an awesome no-fuss snacks that can be tossed in a small container and kept in the car at all times. Refill with your favorites as needed.
Nuts are a good source of healthy fats and proteins.  Like bananas, they keep you full longer.  There's also such a wide range of different nuts to suit your dietary needs. Our favorites are pistachios and cashews. Pistachios for outdoorsy type of activities like hiking and cashews in the car for busy errand-running days.
3. Dried Fruit
These sweet morsels make a great on the go snack as well. The unfortunate thing about dried fruit is that most of them contain a preservative called sulfur dioxide.  Raisins are typically free from sulfur dioxide as are dates and figs.
Always read the label ingredient if you're not comfortable with this preservative. While sulfur dioxide doesn't sound appetizing, personally I feel okay with it in moderation, as with everything else.  For reference, dried fruits are not the only foods that contain sulfur dioxide. The preservative can also be found in foods that are pickled, beer and wine, vegetable juice and processed meats. 
The most ideal dried fruit are of course the ones you dry yourself after harvesting them at their peak. I dehydrate apples and pears during winter months and cherries in the summer months using my favorite dehydrator.
4. Beef Jerky
This is another high-protein, no-fuss snack that my family loves and we always have in our pantry. As with dried fruit, the best beef jerky (or jerky of any kind) is the one you make at home. But that's not always feasible during busy seasons, therefore, I love organic beef jerky I can buy at the farmer's market from grass-fed beef. Three ingredients: grass-fed beef, salt and pepper. No joke. Can't go wrong with that wholesome protein treat.
5. ZEGO Bars
These bars are not only fuss-free snacks they also happen to be allergen friendly, meeting the needs of many with specific dietary needs. ZEGO is a local (to me) company that was started by a Celiac and allergy family.
They developed these organic superfood bars for the paleo, vegan and diabetic community and everyone else in between. They are:
Gluten Free
Peanut Free
Soy Free
Dairy Free
Tree Nut Free except Coconut
Sesame Free
Grain Free
Artificial Free
Most notably, ZEGO tests each batch of bars for cross contamination of these allergens and customers can see the test results by scanning the QR code on the package.
ZEGO bars come in just fruit bars, fruit + chia bars, as well nutrient-packed seed bars made with poppy, chia, pumpkin and sunflower seeds to maximize protein, fiber and healthy fats. They also have a variety pack so there's something for everyone.
Armed with these ready-to-eat healthy snacks, I hope you enjoy your busy summer guilt free, fuss-free and filled with lots of sweet memories.
Pin this!