Incredibly sweet plums cooked down to nectar consistency and mildly sweetened with natural maple syrup is the drink of choice during a hot summer's day.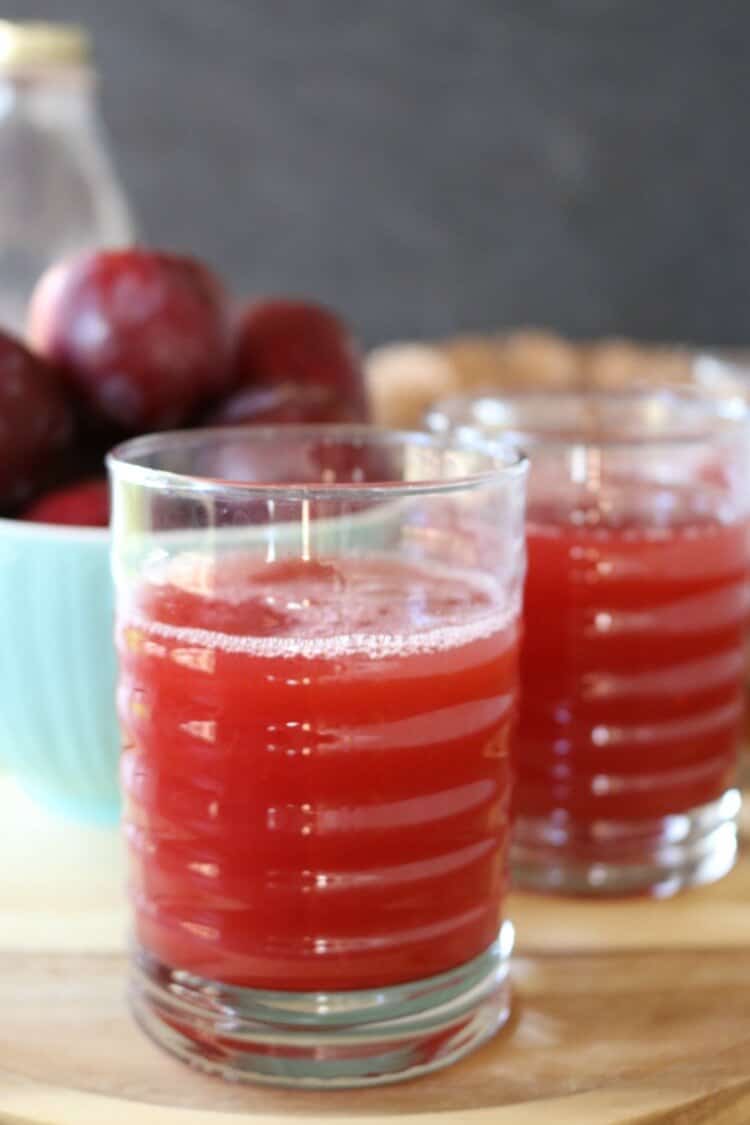 When life gives you plums, you make plum juice, right?
I love having a variety of summer drinks readily available for my family.  They spend a ton of time outdoors.  Biking. ATVing. Running.  Walking the dog.  Most of their lives (apart from sleeping time) is spent outdoors, especially during the summer when school is out.  And I'm very grateful for that.  Don't be fooled though, they do like their computer time but that's another story all together.  I am grateful for all those moments when they do spend outside, between the trampoline, the bars, the homestead work (i.e. garden) and occasional bike run to the dog park, my family spends a lot of time outside.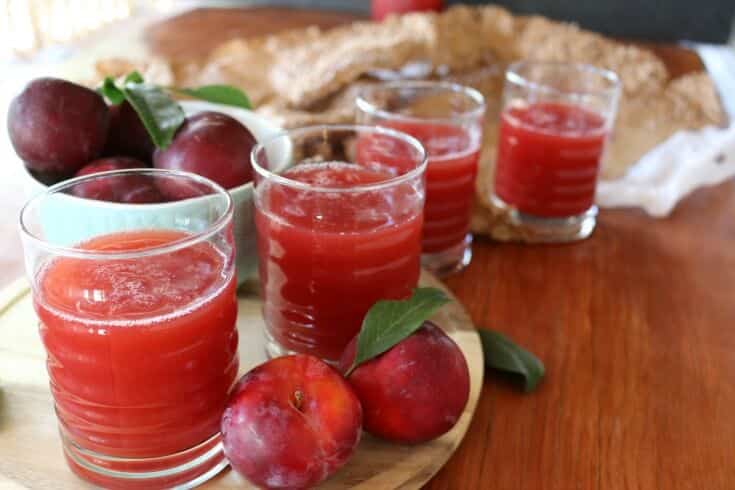 Staying Hydrated
Being outdoors often also means they have to be well hydrated.  Most days I have kombucha or bread kvass (coming soon!) ready for them   Other days, they enjoy sipping on Real Food Punch - made with hibiscus and Coconut Herbal Milk Shake.  But when you have a plum tree, it only makes sense to actually make something out of those plums and turning up the heat does not fit the bill.  Plum cobblers and pie options were exhausted and my kids were begging me to make "kompot" or juice made out of fruit.  Real Fruit Juice, if you will.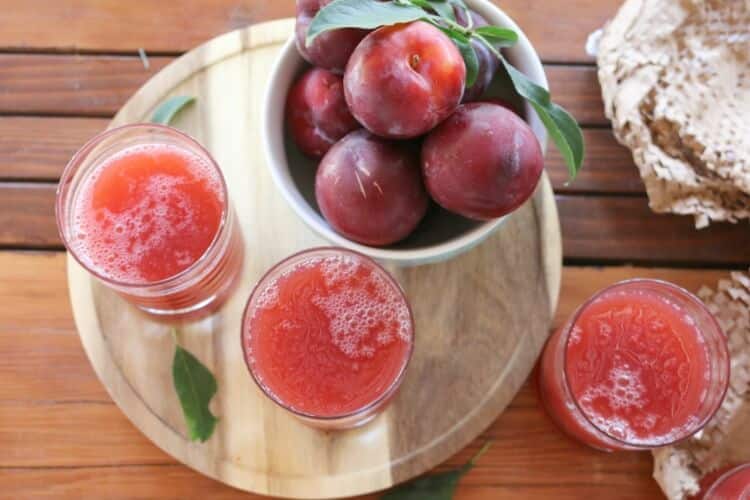 The only requirement is tossing perfectly ripe fruit into a large pot of filtered water and cooking it for extended period of time.  You want to make sure the fruit is ripe (deep purple in the case of plums) so to extract all the sweetness that the plums have to offer.  The same method can be applied to peaches and apricots, but I have to be honest, plums are my favorite stone fruit for this refreshing concoction.  Something about their tart and sweet flavorings together packaged into a beautiful purple gem that has me swooned.
Plum Nectar Drink
I'm sharing this easy Plum Nectar Drink over at Simple Pure Beauty this week so hop on over HERE to read the rest of the post and check out the recipe.
:::Save for later :::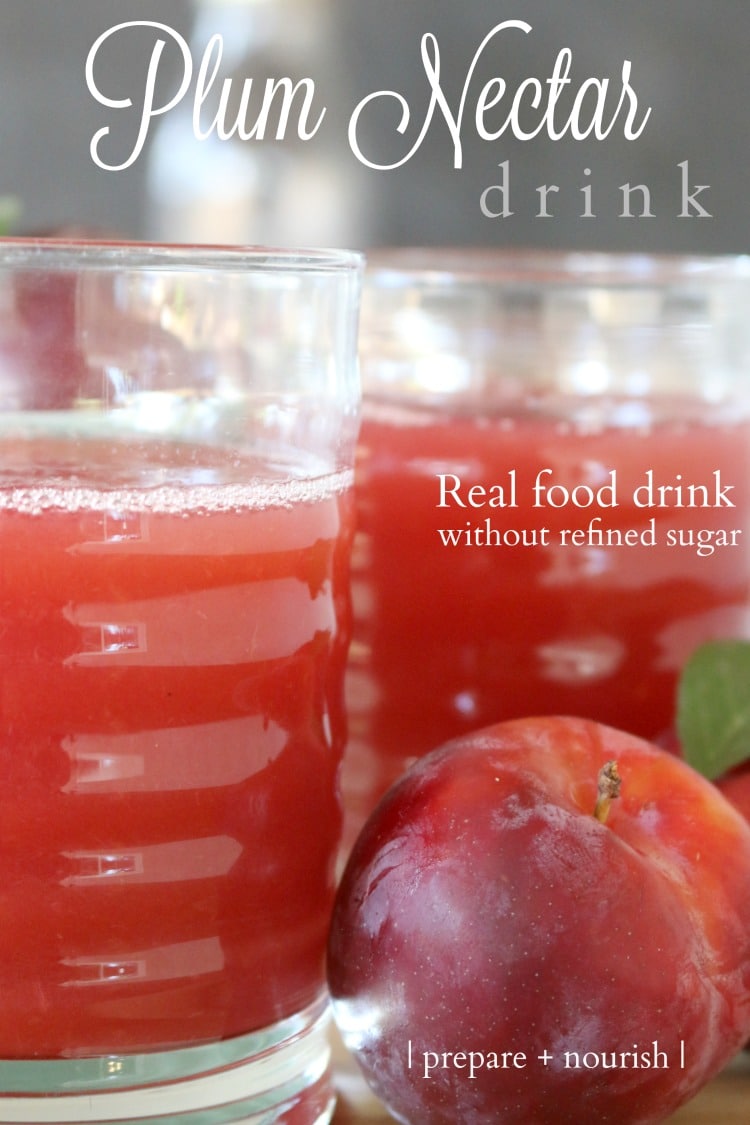 Head over HERE for this refreshing simple drink and then come back to check out other refreshing concoctions:
12 Detoxifying Infused Water Combinations
Mouthwatering Coconut Herbal Milk Shake
Real Food Punch - Made with Hibiscus