Unrefined Salt Guide - Importance of Mineral-Rich Salts and How to Use! Salt is a very important component for nourishment but not all salt is created equal. Check out the most common ones most real-food cooks prepare meals with and find more exotic options.
In addition to making foods taste salty, sodium has the innate ability to actually bring out the flavor of a particular food. Ever wonder why it's necessary to add salt when making chocolate syrup or meringues or other baked goods. By laws of chemistry (or is it physics?), sodium plays an important role in changing the compound of a food during the cooking process. Salt also brings out the deep flavors creating different tones in a recipe.
Unrefined Salt Guide - Importance of Mineral-Rich Salts and How to Use!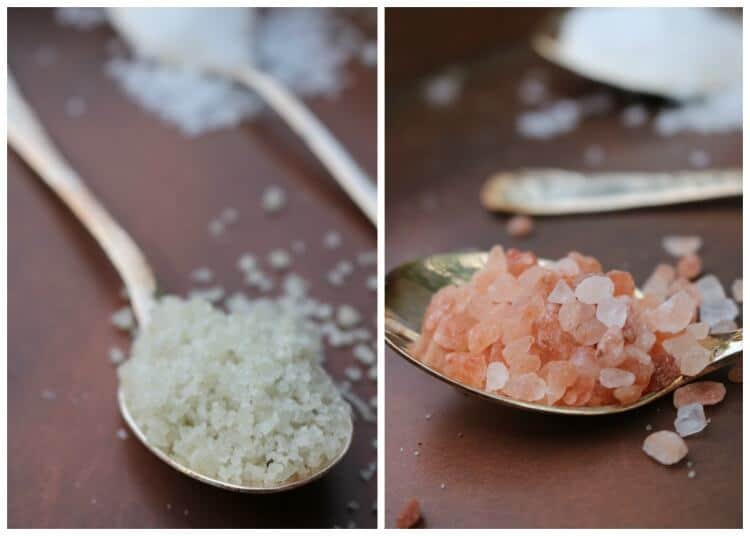 Salt is Essential to Nourishment
Sodium has been getting a lot of negative attention as of late. Many Americans struggle with sodium-related health issues such as high blood pressure but that doesn't make salt the bad guy.
What makes salt bad is the process that includes chemical production and bleaching, robbing this perfect food of it's God-given nutrients. On the other hand, unrefined salt is actually full of essential minerals and nutrients for proper electrolyte balance.
The body needs optimal concentration of these nutrients in the bones, blood and organs in order to function properly.
Furthermore, when consumers and companies follow the low-sodium diet, they often replace it with MSG and other additives to achieve the proper flavor because otherwise, the food tastes bland.
Benefits of Trace Minerals Found in Unrefined Salt
Beneficial for oral health in remineralizing teeth. (Tip: Rinse mouth with salt water to improve oral health)
May increase stomach acid and consequently aids in digestions (Tip: Generously season food with unrefined salt)
Alkalizing to the body and helps regulate healthy pH balance.
Trace minerals are essential for various hormone processes including reproductive health, improved sleep, and adrenal and thyroid health. (Tip: Add ½ teaspoon of Celtic Salt to warm lemon water and drink daily to support adrenal health.)
Promotes bone strength and reduces muscle cramps.
Regulates water content throughout the body.
Improves brain function and increases energy.
May have antihistamine effect by eliminating mucus buildup.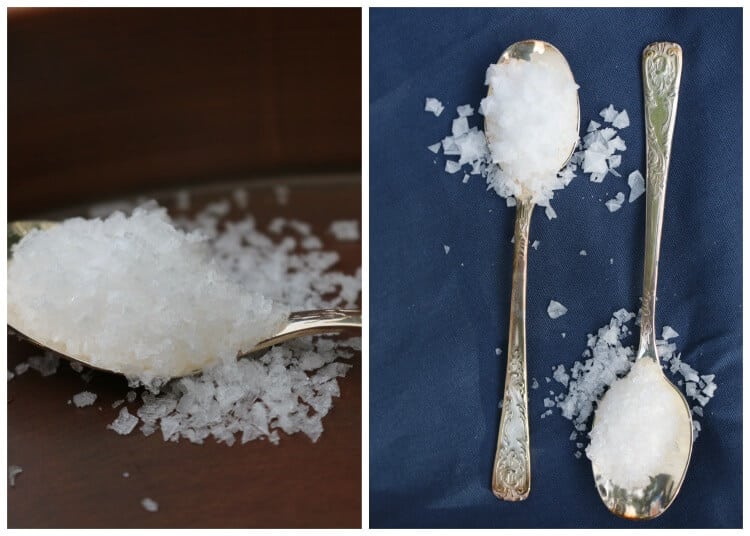 Why Switch from Table Salt to Unrefined Salt?
If those reasons are not compelling enough to make the switch, consider this: There is only ONE table salt on the market. All table salt is notorious for that revolting chemical smell and flavor and contains calcium silicate and dextrose. However, when it comes to real, unrefined salt - there's an extensive selection of flavorful morsels to meet all your dietary needs. Some salts are better cooked, others are best used raw in salads. But the variety and beauty of real salt is enough to make the substitution and never look back.
Cyprus Flake Salt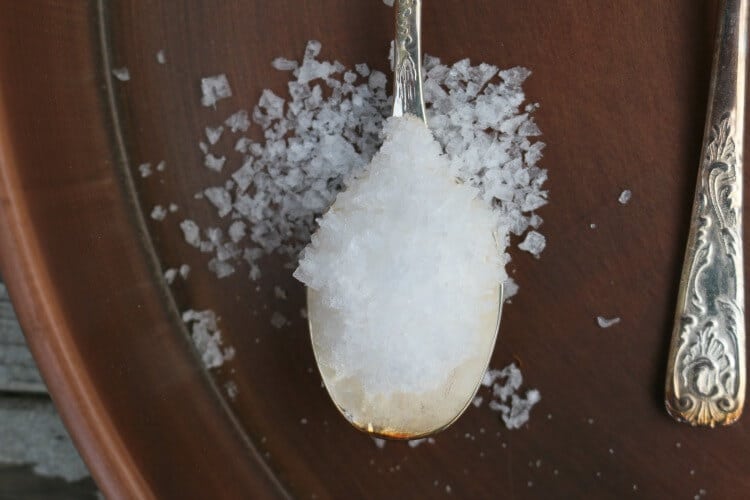 A true Mediterranean salt, this one is known for it's distinctive shape, delicate crunch and mild taste. This salt is hand-harvested from the warm waters off the island of Cyprus (just south of Turkey), hence the name.
Best way to use: This salt works great as a finishing salt. Crush the flakes between your thumb and fingertips and sprinkle over foods just before cooking. Cyprus Flake Salt is also highlights the sweetness of desserts such as dark chocolate.
Best source: You can snag 5 oz. of Cyprus Flake Sea Salt on Amazon.
Price: $$$$
Celtic Salt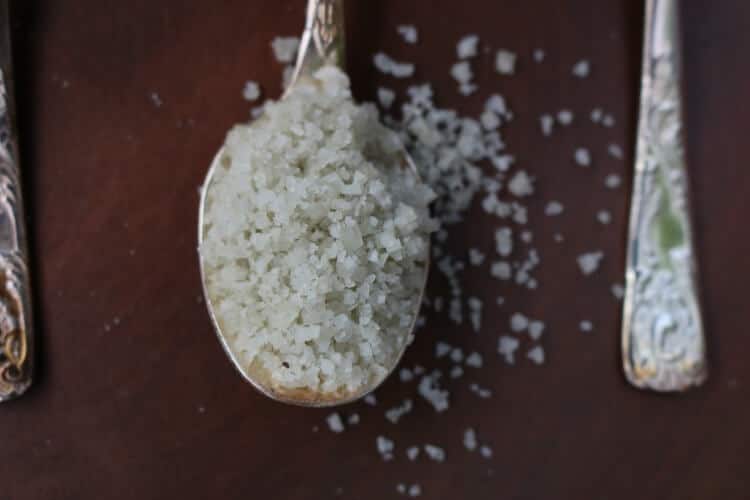 Celtic Sea Salt is an ancient commodity, naturally harvested from Celtic Sea using a 2,000-year old Celtic method in order to preserve it's nutritional profile. This salt retains its moisture and is slightly damp to touch.
Best way to use: Top your favorite dishes with this salt. Or throw a pinch directly into your mouth. My kid's favorite: adding a pinch to sparkling water for some extra chemical reaction. This is my ideal salt for mouthrinses as well. And Celtic Salt is great at pickling and fermenting veggies due to it's damp crystals.
Best source: Amazon routinely has the 5-lb bag on sale for $20. When they do, I usually do a shout out either on Facebook or Instagram so be sure to follow me there. If 5 pounds seems too much (it's NOT!), try their 1-lb package.
Price: $$
Himalayan Crystal Salt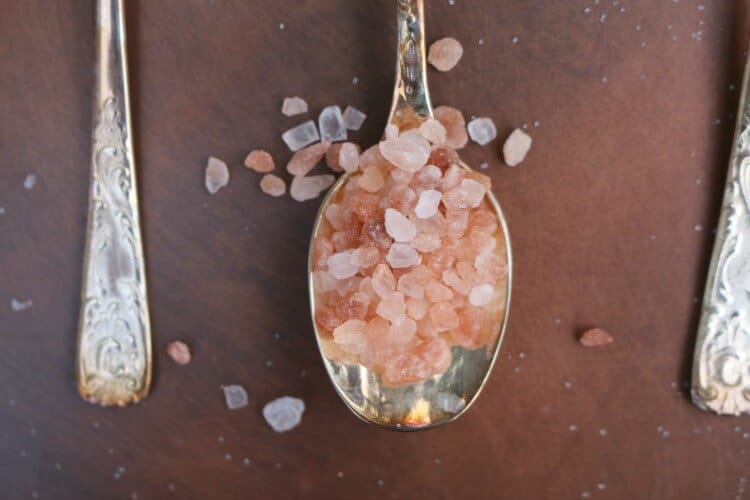 Found deep inside the pristine Himalayan Mountains, this salt has been used for medicinal purposes for thousands of years. Boasting 84-mineral content, it's great used as a Sole, super-saturated salty water.
Best way to use: Use as a Sole drink or in salt mill to season your dishes. Because of it's low cost compared to other salts, this is the salt of choice when cooking pasta or mashed potatoes since most of that water is discarded anyways.
Best source: This is a great brand that I often find at my local Marshalls or HomeGoods store.
Price: $
Maldon Sea Salt Flakes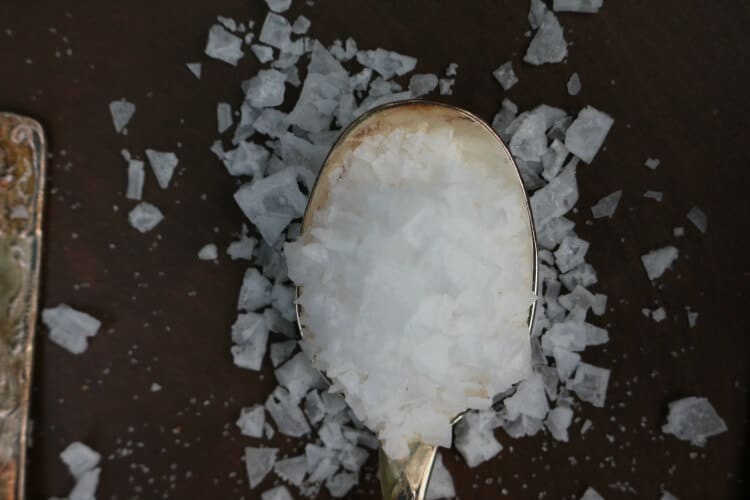 This salt is cultivated in a small town of Maldon, England where flat tide-washed marshes and low rainfall means high salinity. According to legend, maldon was discovered by accident nearly 2,000 years ago when the slaves of a Roman commander overheated his bathwater, which was made out of seawater, thus creating salt. As a result, the commander gave up reigning and turned to saltmaking. It is thought that this was the world's very first salt.
Best way to use: Because of Maldon's fresh flavor (and the steep price), it is best used as a finishing salt to meat, fish, and vegetables. I love topping my avocado toast with maldon.
Best source: I always go for the authentic Maldon Sea Salt Flakes straight out of Maldon, England.
Price: $$$
Redmond's Real Salt
Real Salt is America's #1 Selling Natural Sea Salt brand and has a very delicate sweet flavor. As most unrefined salt, it is completely additive free and has a full panel of natural trace minerals. This is the only USA sourced natural sea salt since 1984.
Best way to use: Because of it's fine grain, this salt is ideal to use in curing meats (see this tutorial for salmon lox) and to quickly season dips and salads without having to wait for other salts to dissolve.
Best source: The best value for Real Salt is this 26-oz pouch, but a shaker works great when you don't need a large amount.
Price: $-$$
The cure for anything is SALT WATER. Sweat, tears or the sea. -Isak Dinesen
Other Unrefined Salts
That was not an exhaustive list by any stretch. There are so many more different salts on the market but below are five common ones found in real food kitchens. There's also the Fleur de Sel, a hand-harvested French salt (look for this in your local Trader Joe's) and the Black Hawaiian Salt that boasts a deep mineral flavor. This Red Alaea Salt which interestingly comes from Hawaiian volcanic clay is naturally enhanced with iron-oxide, which gives the salt its beautiful red hue and unique flavor.
I encourage you to try the different salts and see for yourself the depth of flavor they add to a dish. Stay away from that blue can of iodinized salt and be nourished with all the minerals and richness of unrefined salt.
Other Helpful Guides:
The Ultimate Guide to natural Sweeteners
6 Reasons Why You'll Fail at Real Food
How to Make Tomato Juice from Tomato Paste
>>>Pin This<<<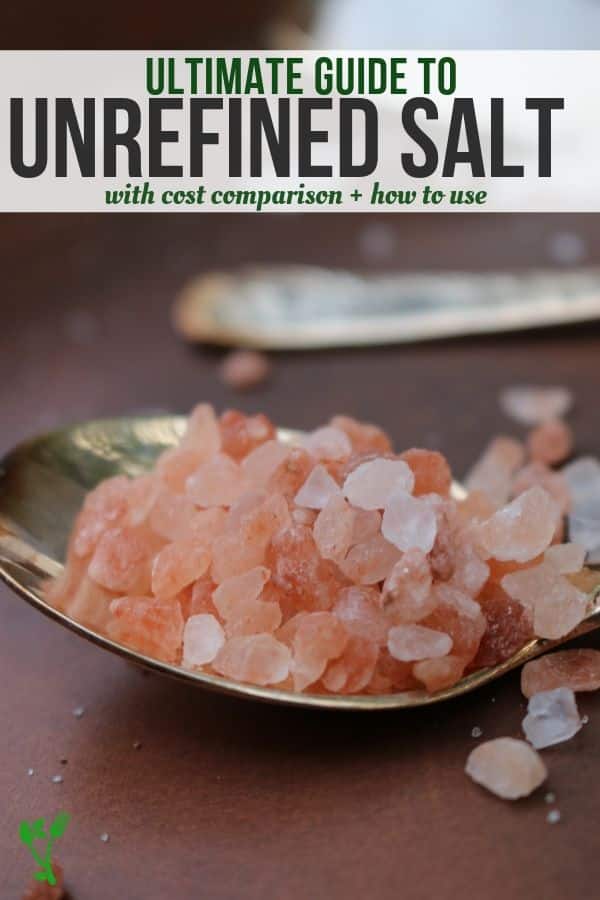 If you liked the guide above, please consider leaving a comment below. Also, be sure to follow me on Facebook, Instagram, and Pinterest.