You may be surprised to learn how nourishing foods are defined. Healthy recipes for busy families are achievable with healthy and nutrient-dense foods. Learn eight simple principles to serving truly nourishing meals to your family.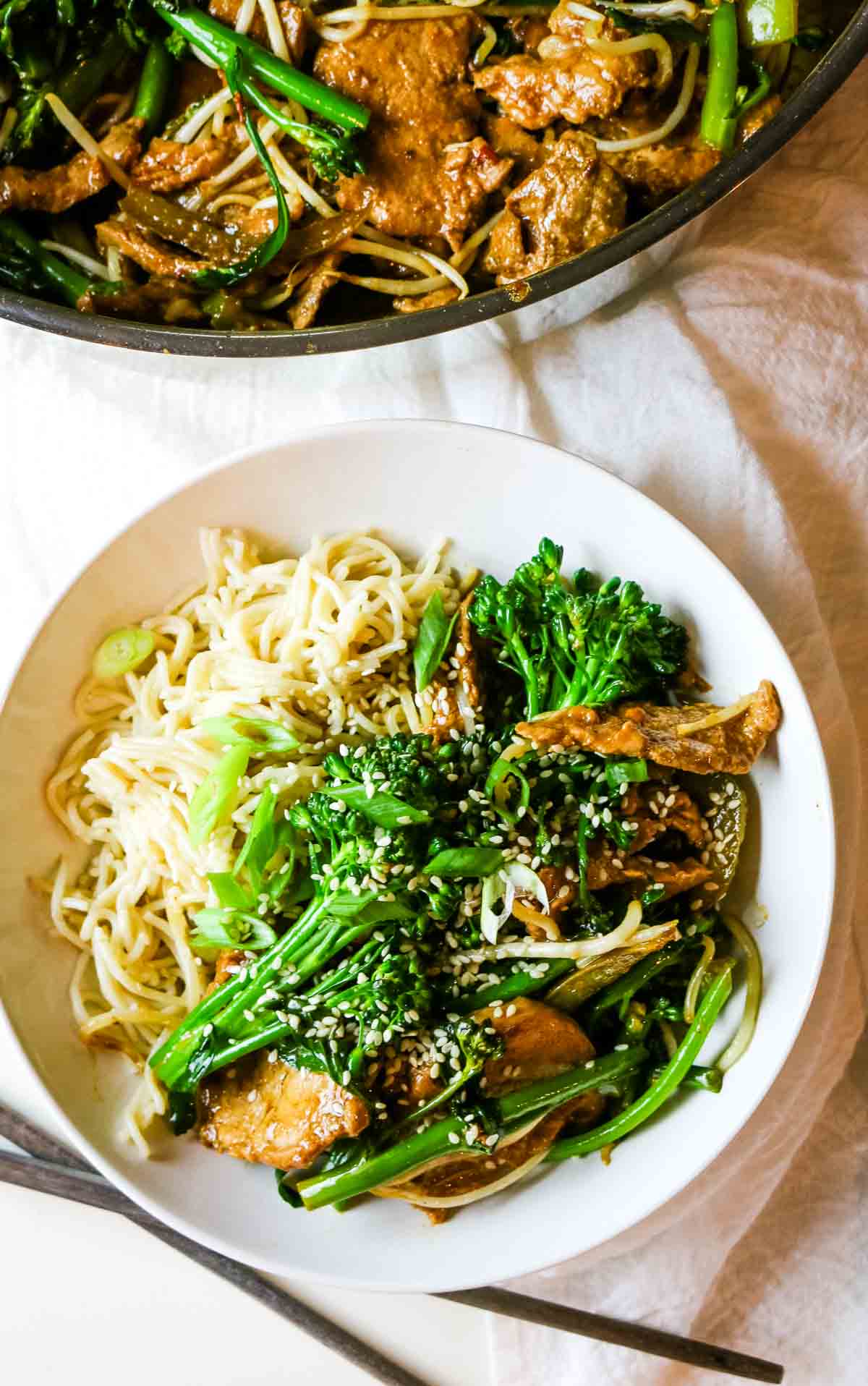 Jump to:
Nourishing Foods Defined
Have you ever wondered about the difference between healthy, nutritious, and nourishing?
Those terms are often used interchangeably, yet mean very different things. However, it's undeniable that a healthy diet includes a variety of whole, minimally processed foods rich in vitamins, minerals, and other beneficial nutrients. But healthy food is often subjective, leaning heavily on plant-based or vegetarian philosophy.
Nutritious foods are those that focus on the nutrient density of a food. These foods provide a high level of nutrients per calorie. On the other hand, nourishing foods provide sustained energy and promote overall well-being. Nourishing foods encompass healthy foods, but healthy foods only sometimes include nutritious and nourishing foods.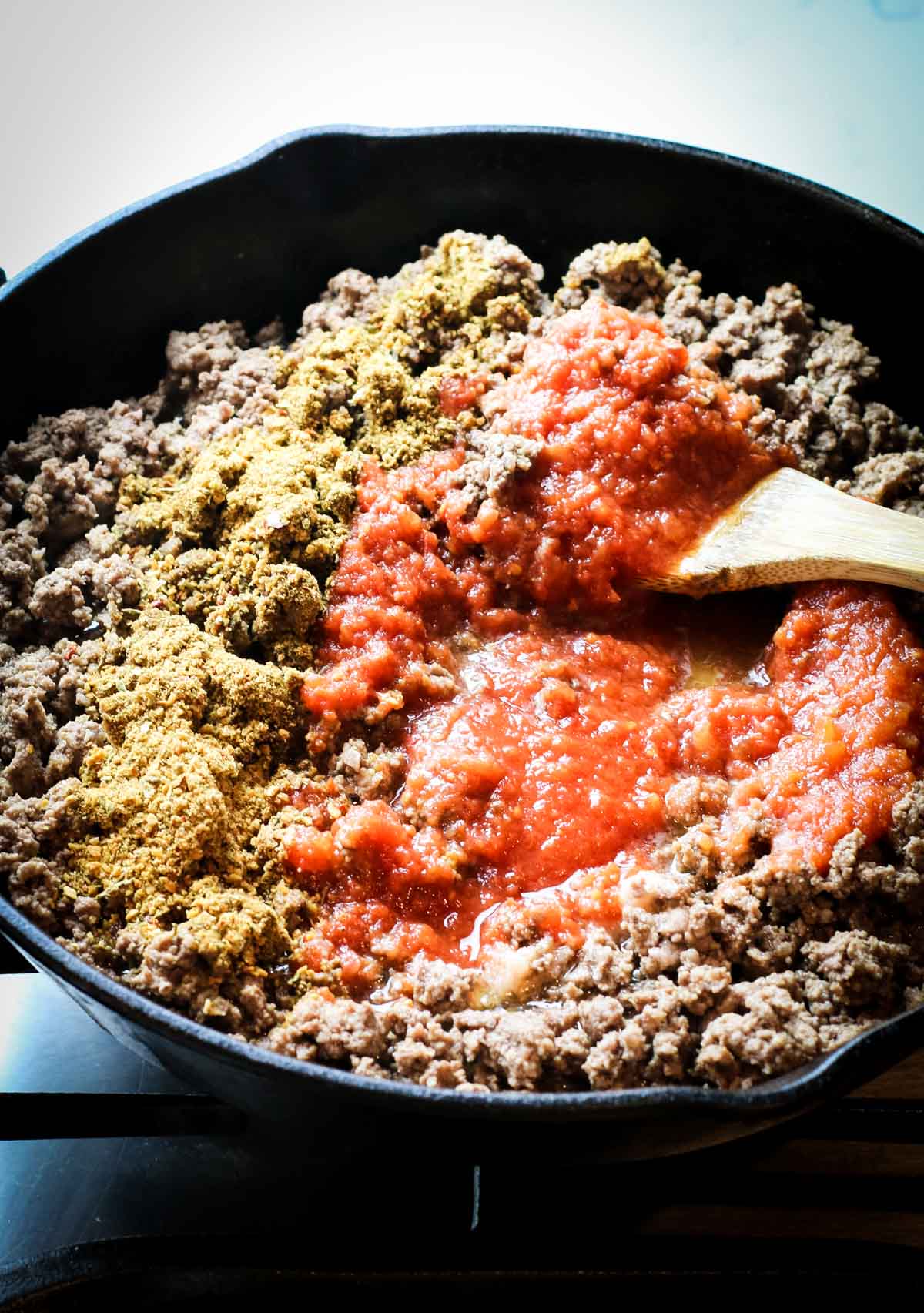 Grandparents Know Best
With so much conflicting information about nutrition and health, it can be confusing to determine what foods are truly nourishing. To dispel any confusion, we go to the roots of nourishing recipes, focusing on whole, minimally processed foods and eating various nutrient-dense foods. In short, we focus on eating as our great-grandmothers did.
Now more than ever, Americans are highly concerned with diet and nutrition. We have a vast array of diets with everything from vegan to carnivore, and the organic food revolution is rampant. And yet, as a nation, we are the sickest.
More than a third of the adult population is considered obese. (source) Americans are diagnosed with degenerative diseases such as arthritis, diabetes, and intestinal disorders, among others, at an alarming rate.
In the past, these diseases were prevalent among the old, but tragically, they also strike the young. According to CDC, childhood and adolescent obesity has nearly doubled and quadrupled in the last 30 years.
What are we doing wrong?
According to USDA, Americans consume fewer calories in the form of saturated fat and cholesterol and are more conscientious with their choice of food. (source) While it's always good to have people realize the importance of food and nutrition, the USDA My Plate leaves something to be desired.
And even though through the USDA's Know Your Farmer program, we saw a 67% increase in farmer's markets throughout the country, the strict standards and regulations set for these vendors are becoming increasingly challenging for them to jump through the red tape to get certified.
Don't get me wrong. I'm grateful for the safety requirements that these farmers must adhere to. Still, the money they are charged in fees and taxes by the government to continue to bring wholesome and nutritious foods to us eventually trickles down to the consumer. Furthermore, the health problem remains.
I don't claim to know everything in nutrition and medicine – in fact - my knowledge on this topic barely skims the surface. But I believe this health crisis in America is partly the result of the low-fat, processed foods frenzy stemming from the industrial revolution.
Americans are simply too busy and too tired to cook nourishing meals from scratch and prepare food in their kitchen with real and wholesome ingredients. Instead, we stock our freezers with frozen meals made haphazardly by a conveyer belt.
Instead of focusing on food quality, we make a feeble attempt to solve the problem by eliminating or significantly reducing healthy fats. The kind of fat that provide the building blocks for cells and hormones. The type of fat is superbly essential, especially to human brains, where the fat content is 60%. (source)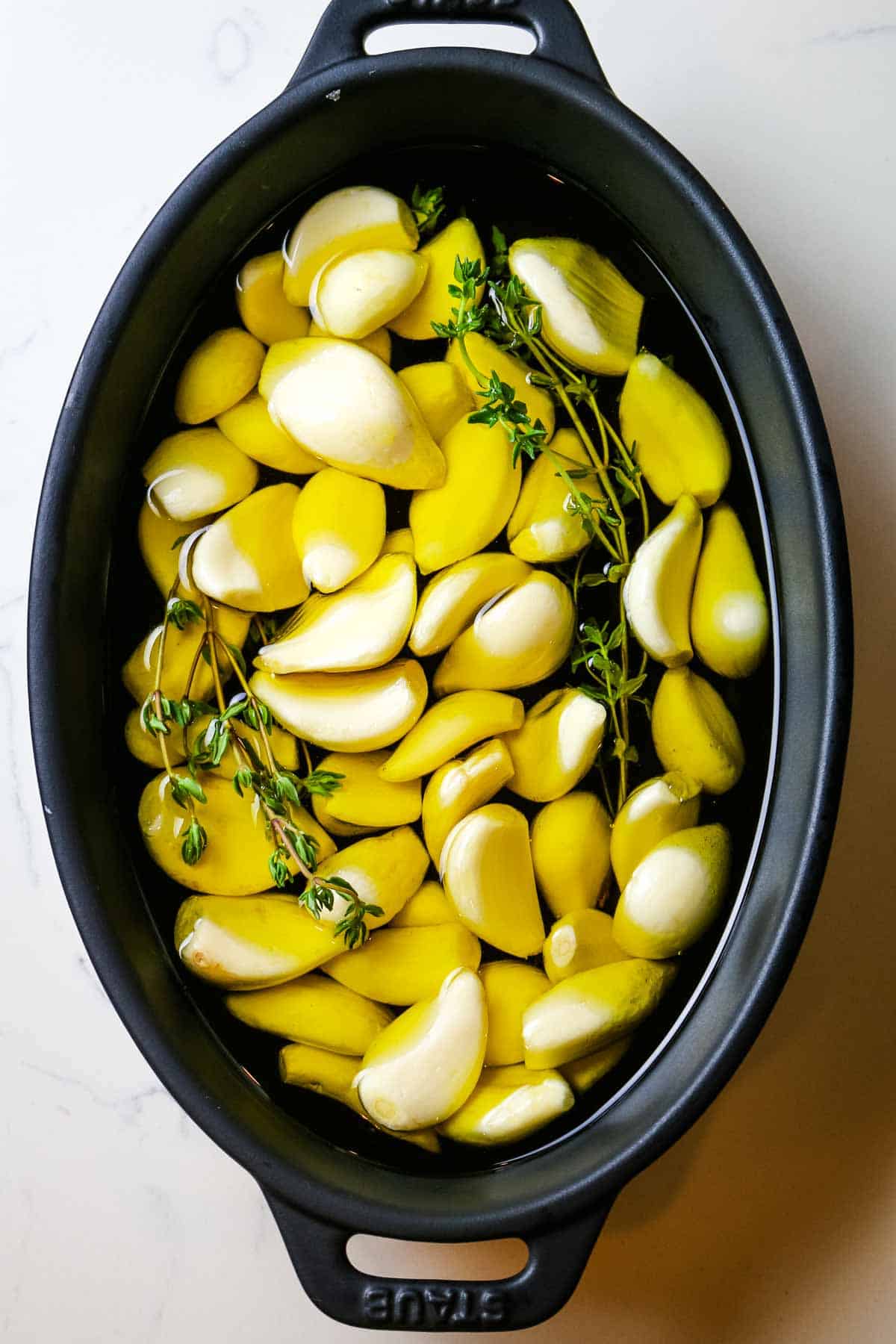 Eight Pillars of Nourishing Foods
I made this post on Nourishing Foods Defined to help you wade through healthy recipes for busy families. I hope these eight principles will inspire you as you seek to steward your bodies well.
#1 Learn Healthy Basics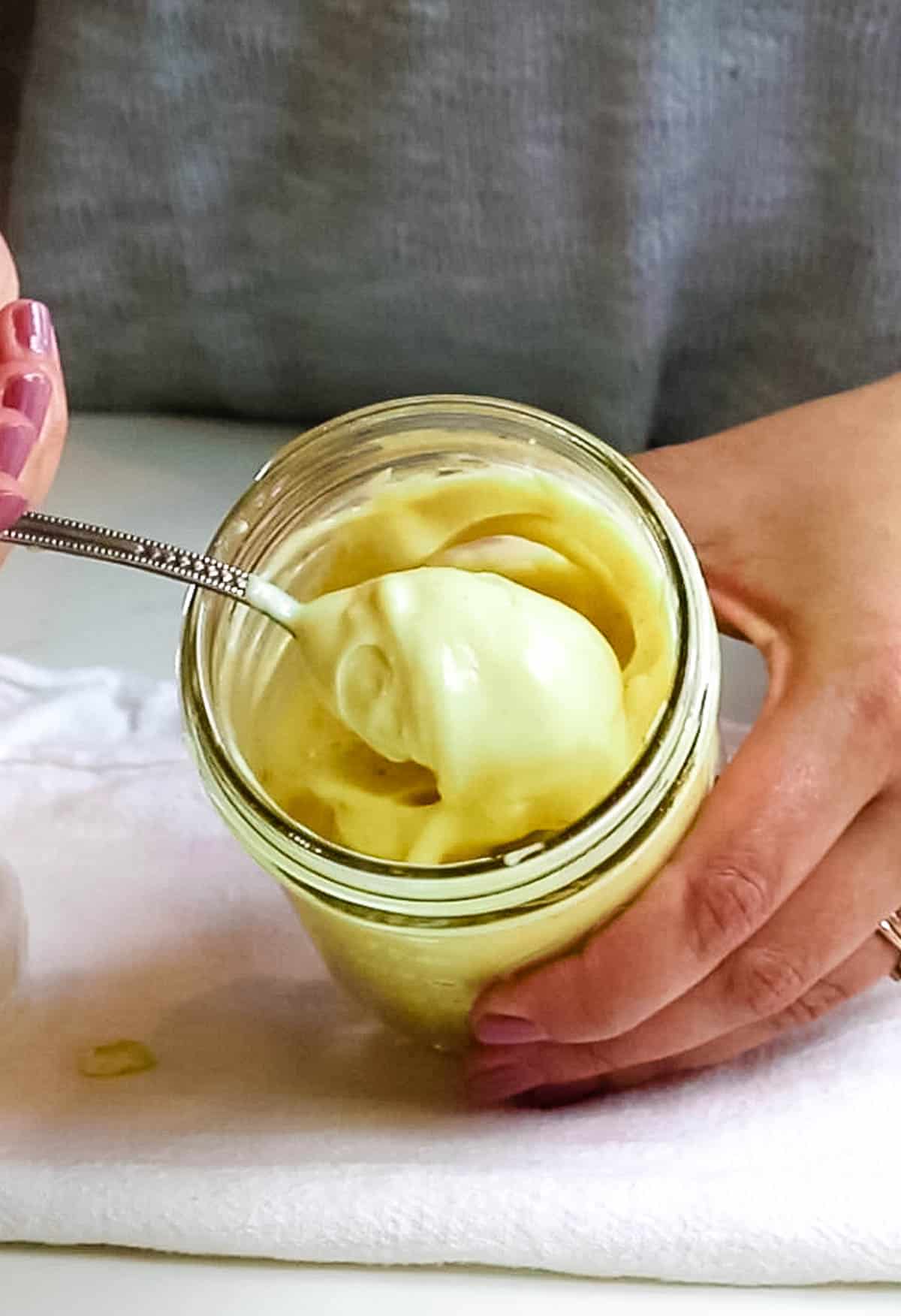 You'll be surprised to learn that one of the easiest ways to dive into whole food-based eating is to start with the basics. These are underserved and often underappreciated kitchen staples like salad dressings, mayonnaise, and dry seasonings.
Most of these store-bought items are filled with rancid seed oils, additives, and anti-caking agents. But making them at home doesn't require a lot of time and is a sure way to control the ingredients.
I learned that everything could be made at home with real food ingredients. Plus, it's a fun and rewarding way to explore new flavors.
#2 Source Quality Food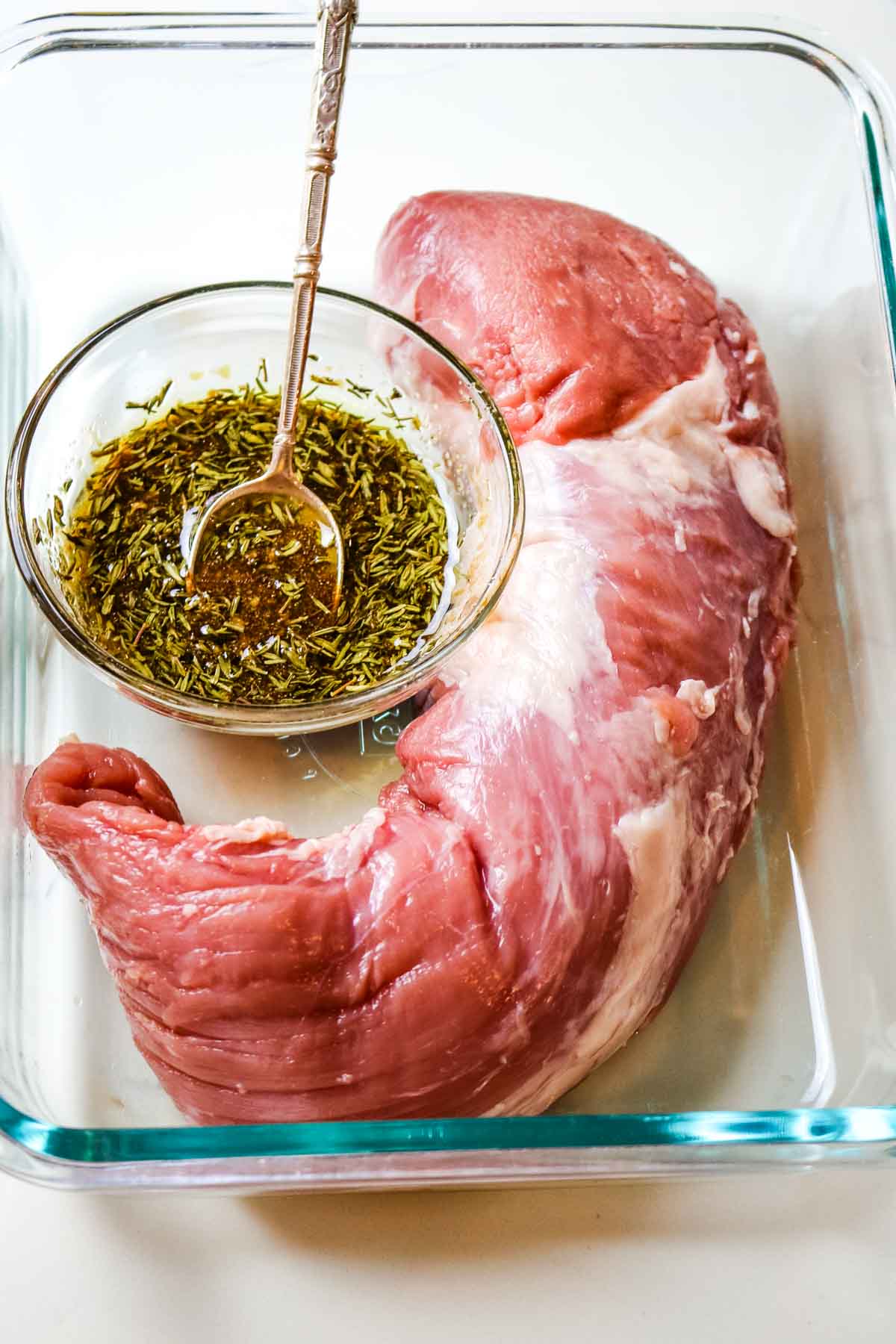 Quality food is often grown or raised with fewer chemicals, hormones, and antibiotics, resulting in higher nutrient density and better taste. In addition, it supports sustainable farming practices and reduces the food system's carbon footprint.
Source the best quality food: organic produce not grown in depleted soil, dairy products from grass-fed and pastured animals, meats from the same category, eggs from chickens roaming the yard picking up bugs from the ground, fish caught in the wild, and not a fish farm.
Fresh produce picked at its peak during their growing season is the most flavorful and healthy. Essentially, embrace the whole foods lifestyle approach and source food in its most natural form. Find a farmer's market near you.
#3 Use Healthy Traditional Fats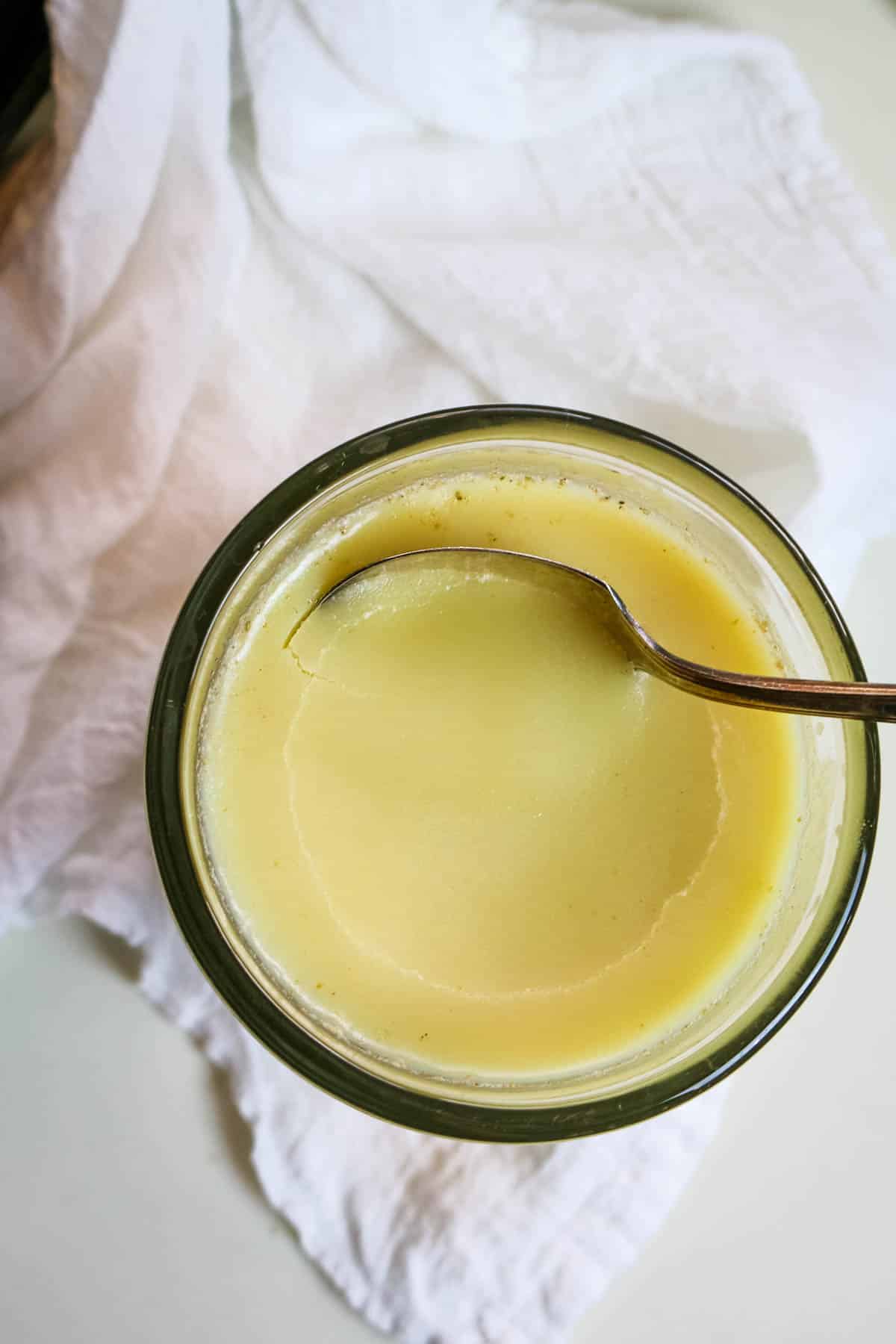 Healthy traditional fats, such as coconut oil, ghee, tallow, and lard, are essential for overall health and well-being. They provide important nutrients, such as fat-soluble vitamins and essential fatty acids, that support bodily functions, including immune system function, brain function, and vision.
Additionally, they are stable and resistant to oxidation, making them suitable for high-temperature cooking and providing a rich and satisfying flavor to food.
Consider extra virgin olive oil, avocado oil, and MCT oil for salad dressings. These fats provide building blocks of cells and help with mineral and vitamin assimilation.
#4 Include Least Processed Dairy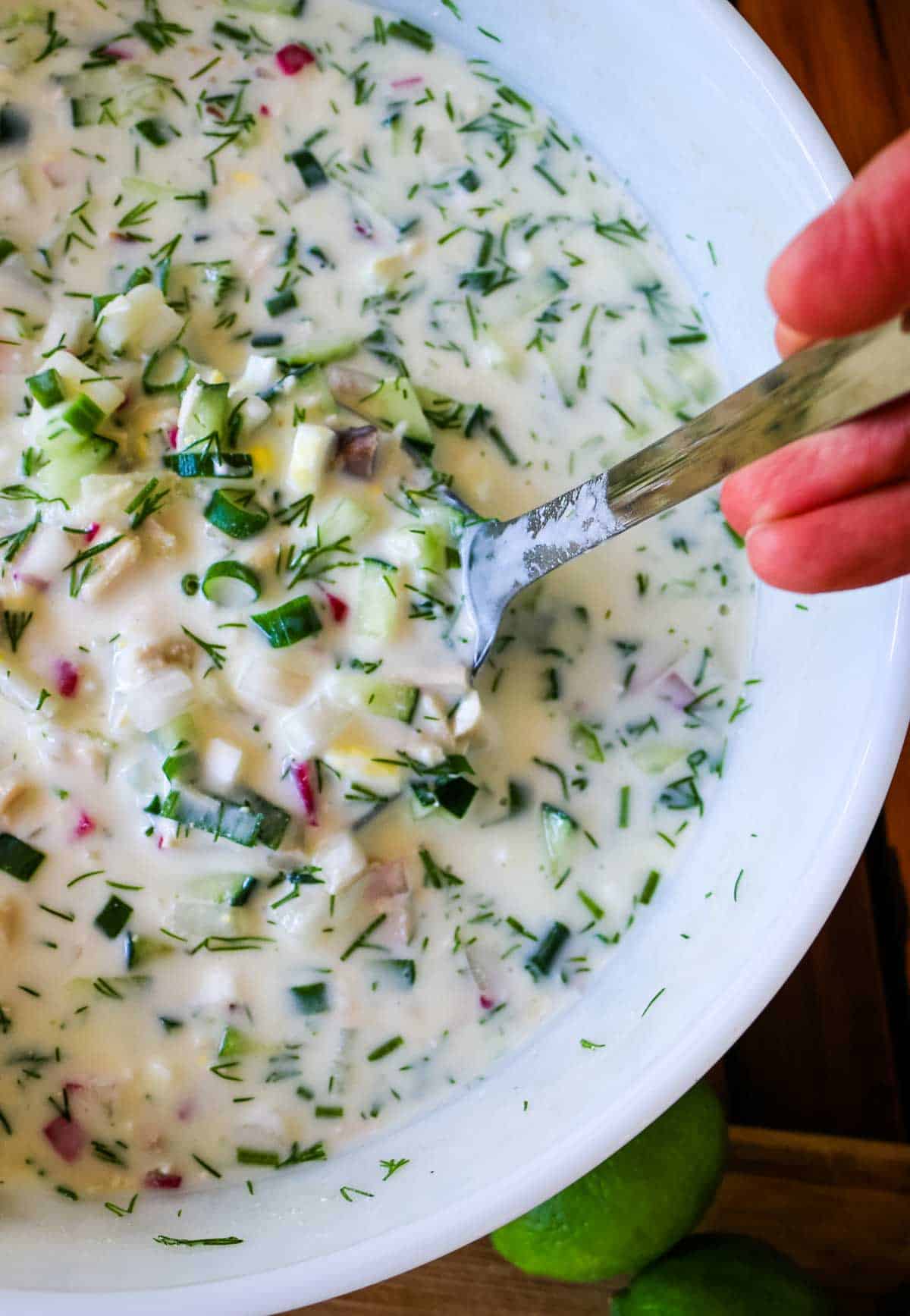 Dairy products such as milk, cheese, and yogurt are some of the best foods when it comes to nutrition. But it's important to source the best quality.
Least processed dairy, such as raw milk and cheese made from raw milk, is considered healthier than homogenized ultra-pasteurized dairy products. Raw milk contains a higher concentration of beneficial bacteria and enzymes that can support gut health and aid digestion.
If you don't have access to raw milk, you can find cheese made from raw cow's milk or sheep's milk in stores like Costco and Trader Joe's. And try to source milk that is not ultra-homogenized. Check out this Raw Milk Finder to find a local source of raw milk.
#5 Prepare Organ Meats
Organ meats, also known as offal, are some of the most nutritious foods you can consume. They are the original superfoods. For our ancestors, every part of the animal was a valuable resource.
What is now considered a "discard" was a prized cut of meat to our great-grandparents. They recognized the importance of using every part of the animal to sustain their livelihoods.
Organ meats like beef liver and tongue were highly prized, as they were a concentrated source of nutrients essential for optimal health. Offal meats are rich in vitamins, minerals, and amino acids essential for optimal health.
By consuming various organ meats, you can ensure that your body receives a wide range of vital nutrients that support various bodily functions, such as immune system function, hormone production, and energy metabolism.
#6 Intake Broth Daily
Bone broth is a nutritious and flavorful liquid made by simmering animal bones and connective tissues, typically for several hours or even days. An easier version made in the Instant Pot Chicken Bone Broth is an excellent addition in today's busy world.
But if you prefer a more slow-cooked broth, this deeply flavored and nutrient-dense Slow Cooker Beef Broth is great. It is packed with nutrients that support overall health, including amino acids, minerals like calcium, magnesium, and phosphorus, and gelatin, a protein that supports gut health and joint function.
Bone broth is a wonderful food that should be a staple in a traditional kitchen. It's great in soups like Egg Drop Soup and healthy Zuppa Toscana but also a great way to start the day warm in a mug. This golden elixir may help support gut health, improve joint function, and promote healthy skin, hair, and nails.
#7 Consume Fermented Foods
Fermented foods are rich in beneficial bacteria that can help support gut health and overall well-being. Consuming fermented foods such as sauerkraut, kimchi, and lacto-fermented jalapenos may improve digestion, boost the immune system, and increase nutrient absorption.
Even sourdough bread, though it contains one of the most common allergens (gluten), is often tolerated considerably better than regular bread.
Cultured drinks like milk kefir, kvass, and kombucha are another way to incorporate fermented foods, as they contain different strains of probiotics.
That's because fermented foods can bolster the growth of beneficial bacteria in the gut, which may help prevent various health issues. Including fermented foods daily in your diet is an easy and delicious way to support the health of the entire family.
#8 Soak Ancient Grains
Soaking and sprouting grains and legumes before cooking is an important element in traditional cooking for several reasons. But it's essential to point out that ancient grains like buckwheat, kamut, and millet are inherently more nutritious than the highly processed and industrialized grains.
First, it helps to remove anti-nutrients such as phytic acid and lectins that often interfere with nutrient absorption. Secondly, it can make these foods easier to digest and reduce the risk of gastrointestinal discomfort, essentially making the beans fart-free. 😉 Lastly, soaking can also shorten the cooking time and improve the texture of the final dish.
Soaking grains and legumes is an easy way to bump up the nutrition in your food.
Where to start
This list may seem daunting and overwhelming if you're new to nourishing foods. The easiest way is to start with small doable steps. Now that you know how nourishing foods are defined, healthy recipes for busy families is more approachable.
Begin by incorporating one traditional food into your daily meal, such as fermented vegetables or bone broth. Gradually replace processed foods with whole, nutrient-dense options like grass-fed meats and wild-caught fish.
Experiment with traditional cooking techniques like soaking and sprouting grains. Joining a local food co-op or community-supported agriculture program can also provide access to traditional foods. Remember, progress, not perfection, is key.
For nourishing and healthy recipes for busy families, check out the Recipe Index - there's something for the whole family! Start with one of these delicious dinner recipes - most of them include health tips to make a healthy meal nutrient-dense.
My hope is that you'll find this encouraging and not overwhelming. Follow me on Instagram, where I often share helpful tips and tricks to make nutritious eating fun, enjoyable, and approachable.