Wondering what to serve with Cabbage Rolls? Check out these 21 incredible side dishes that complement this comfort food well.
If you're looking for a well balanced hearty meal, look no further than Stuffed Cabbage Rolls.
Even though there are different ways of making Stuffed Cabbage Rolls, there's a clear consensus that this classic dish qualifies as a complete meal.
What are Stuffed Cabbage Rolls?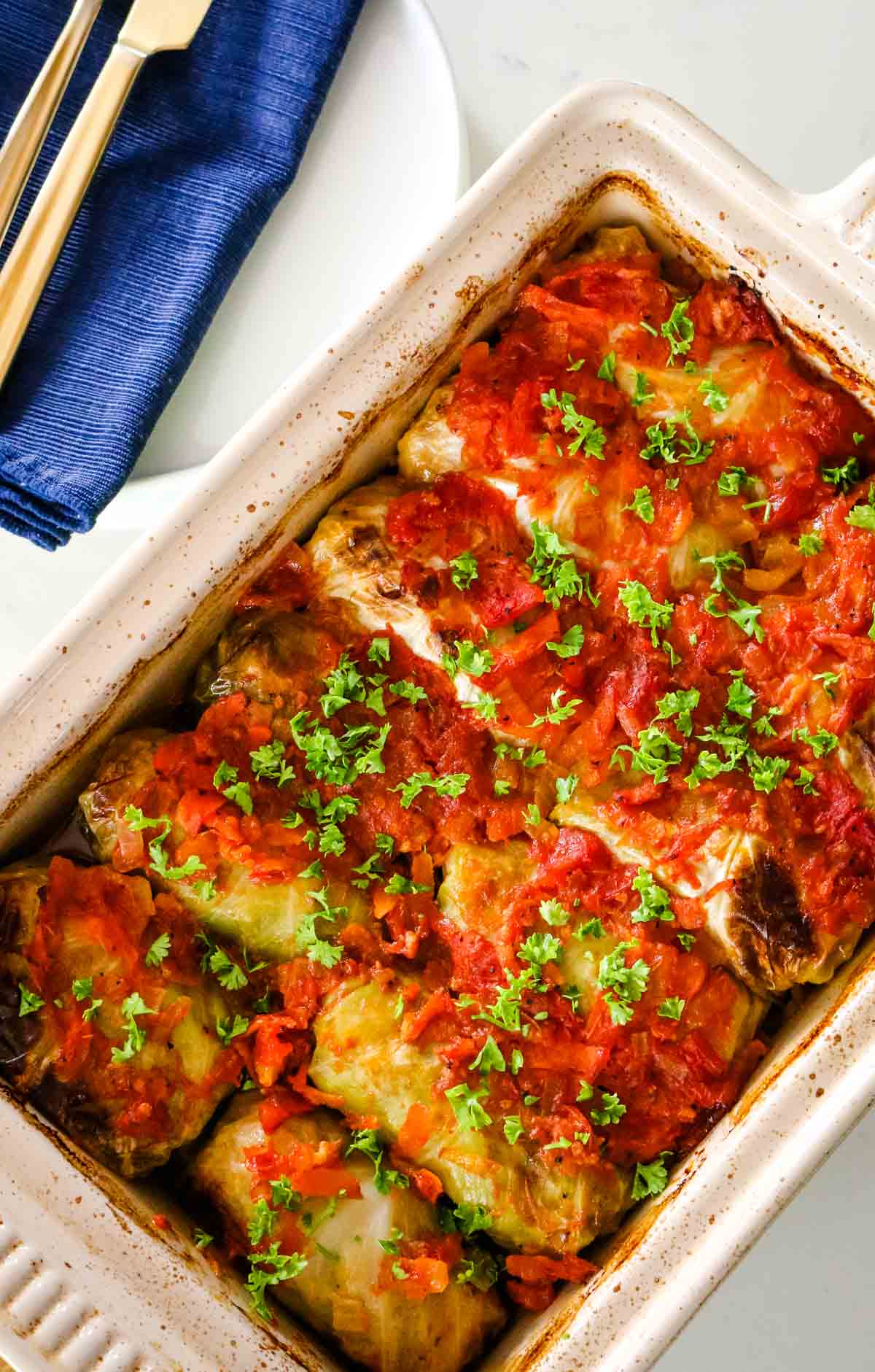 If you're not familiar with this hearty dish, let me introduce you. Originally hailing from Eastern Europe, Stuffed Cabbage Rolls come in all shapes and sizes depending on the geographic location. There are different versions of cabbage rolls as there are any other traditional dish.
This ultimate comfort food usually consists of ground meat, cooked rice (white rice is my choice!) and vegetable tomato sauce rolled into cabbage leaves and then cooked to tender perfection.
Some recipes call for gently simmering the cabbage rolls on the stove top while others are baked in the oven. If you are looking for a traditional Stuffed Cabbage Rolls recipe, I have you covered here.
Because homemade cabbage rolls don't have to be difficult, we also made an easy step-by-step post on how to take a whole head of cabbage and break it down to create beautifully tender-cooked cabbage leaves for Stuffed Cabbage Rolls. You can find that post here: How to Prepare Cabbage Leaves for Stuffed Cabbage Rolls.
And finally, if that seems a bit too involved and you need something simpler, check out this recipe for Lazy Cabbage Rolls. It's the best way to get all the flavors of Stuffed Cabbage Rolls without the fuss.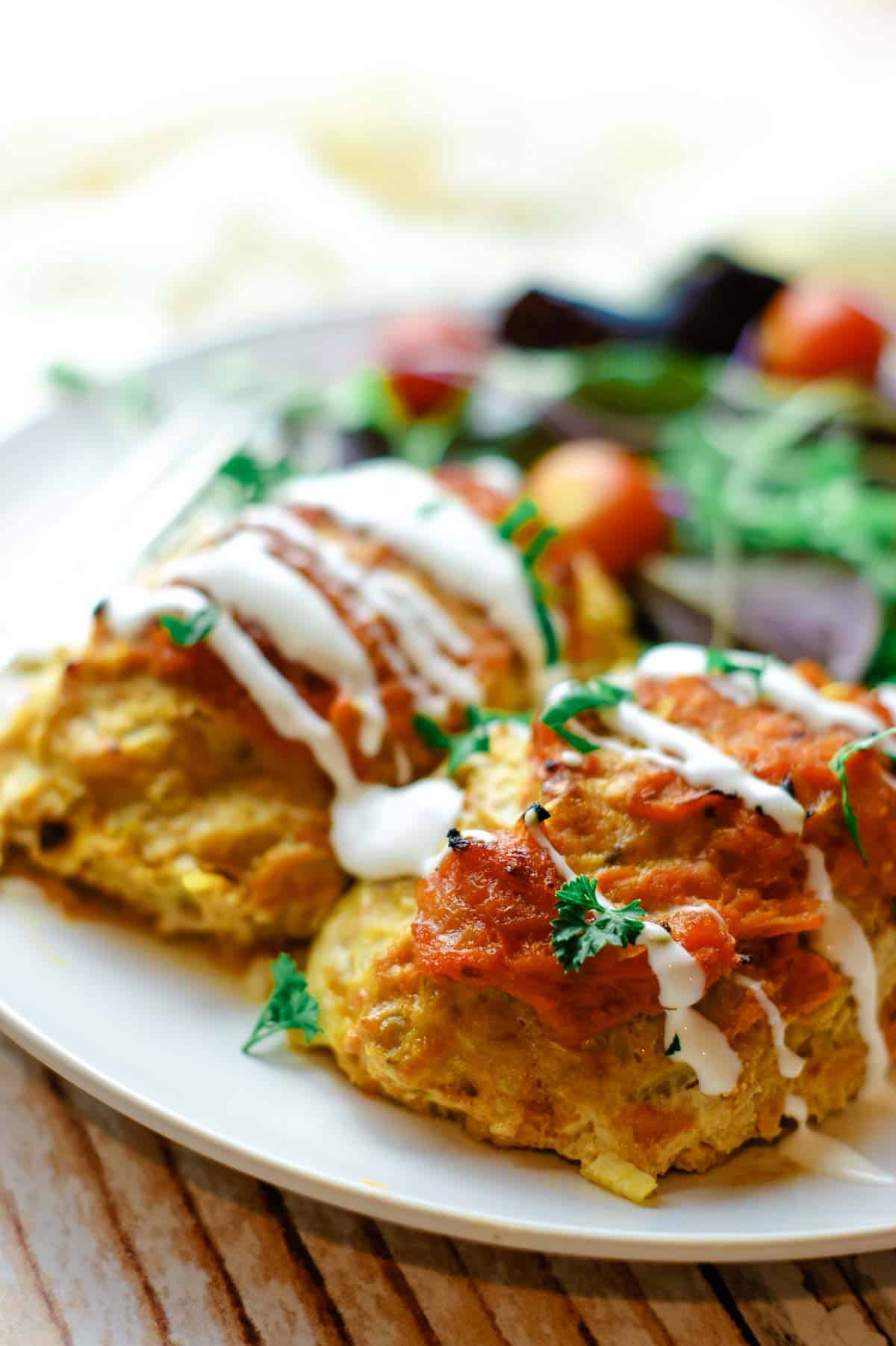 What to Serve with Cabbage Rolls
Because it's so balanced and flavorful, this classic comfort food makes a delicious dinner on it's own. Traditionally, cabbage rolls have been enjoyed with a dollop of sour cream and a slice of rye bread.
More notably here in the west, Stuffed Cabbage Rolls are also seen with a slice of none other than - garlic bread.
But if you're serving cabbage rolls to guests or a larger crowd for special occasions, it's good to be armed with equally nourishing side dishes.
And because cabbage rolls are such a labor of love, you want something simple to serve with alongside them.
But everyone has their own idea of what a perfect side dish looks like. To some, that may be under 15 minutes prep time while others prefer a light side dish like a simple roasted vegetable. We have the whole spectrum covered in this collection of 21 incredible side dishes.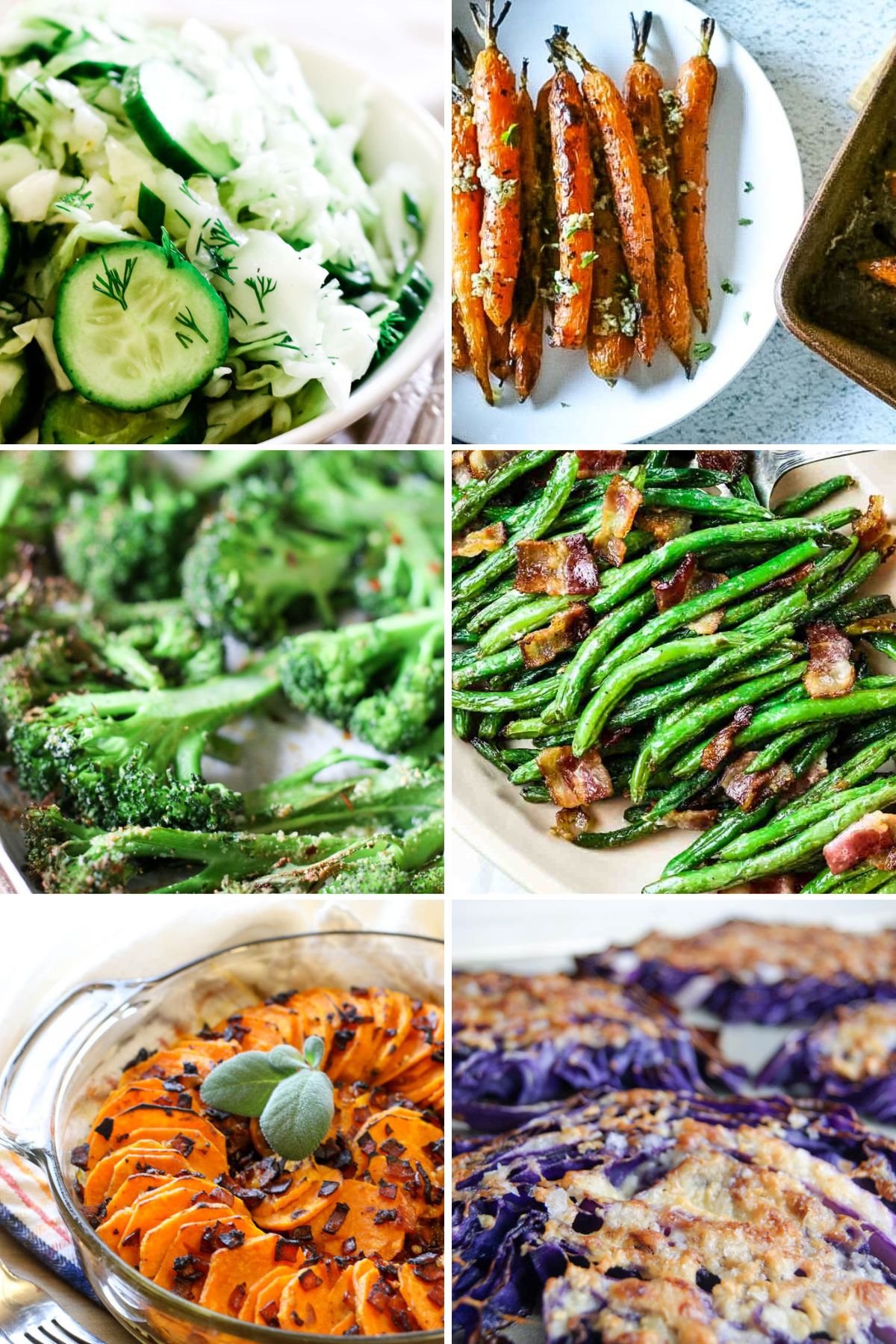 Find that Perfect Side Dish
We sometimes add a small serving of naturally fermented sauerkraut as a condiment or lacto-fermented pickles for gut healing benefits. Yet, others prefer their Stuffed Cabbage Rolls with a side of creamy mashed potatoes or rice pilaf.
But if you're ready to explore other options, check out this compilation of popular side dishes that complement cabbage rolls well.
These side dishes will provide your dinner with a contrast of textures and flavors that makes the entire meal more interesting. And you'll notice that we are big on variety - lots of different vegetables here that add incredible health benefits to your plate.
In this roundup of What to Serve with Cabbage Rolls - these delicious side dishes are broken down by categories that I think would make more sense to the cook:
Sides with Root Vegetables (of course potatoes are an obvious choice here but there are other equally delicious root vegetables)
Sides with Grains (this includes veggies that are great stand-ins for grains)
Roasted Vegetables (personally my favorite for a meal like Stuffed Cabbage Rolls because it's super easy!)
Versatile Salads (close second!)
Other Sides (this list is small but mighty)
Sides with Root Vegetables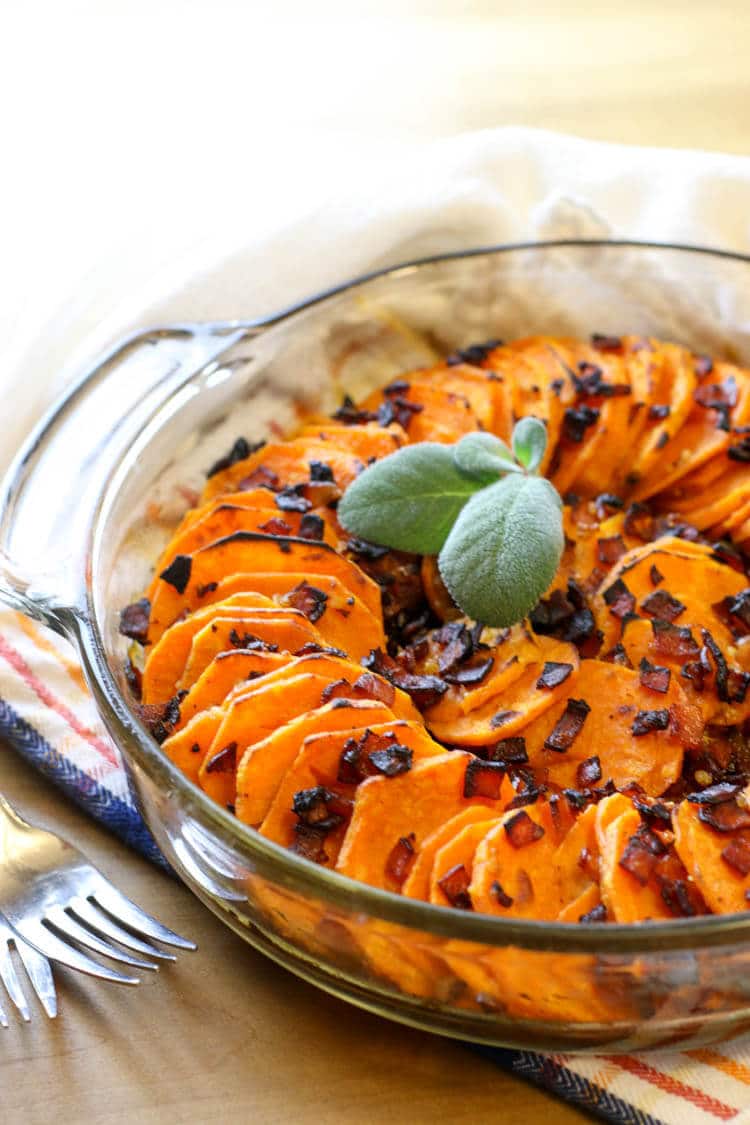 Cabbage rolls and potatoes are such a perfect match which is why we absolutely needed to include them in this roundup. But taters aren't the only main attraction in this group. Check out how other root vegetables can make simple side dishes for Cabbage Rolls.
Scalloped Sweet Potatoes from Prepare & Nourish (pictured)
Roasted Potatoes and Carrots from Cubes n Juliennes
Mashed Potatoes (dairy free) with Caramelized Onions from All That's Jas
Roasted Carrots with Garlic from Prepare & Nourish
Celery Root Slaw with Fennel from She Loves Biscotti
Roasted Root Vegetables from Flavor the Moments
Creamy Parsnip Puree from Flavor the Moments
Sides with Grains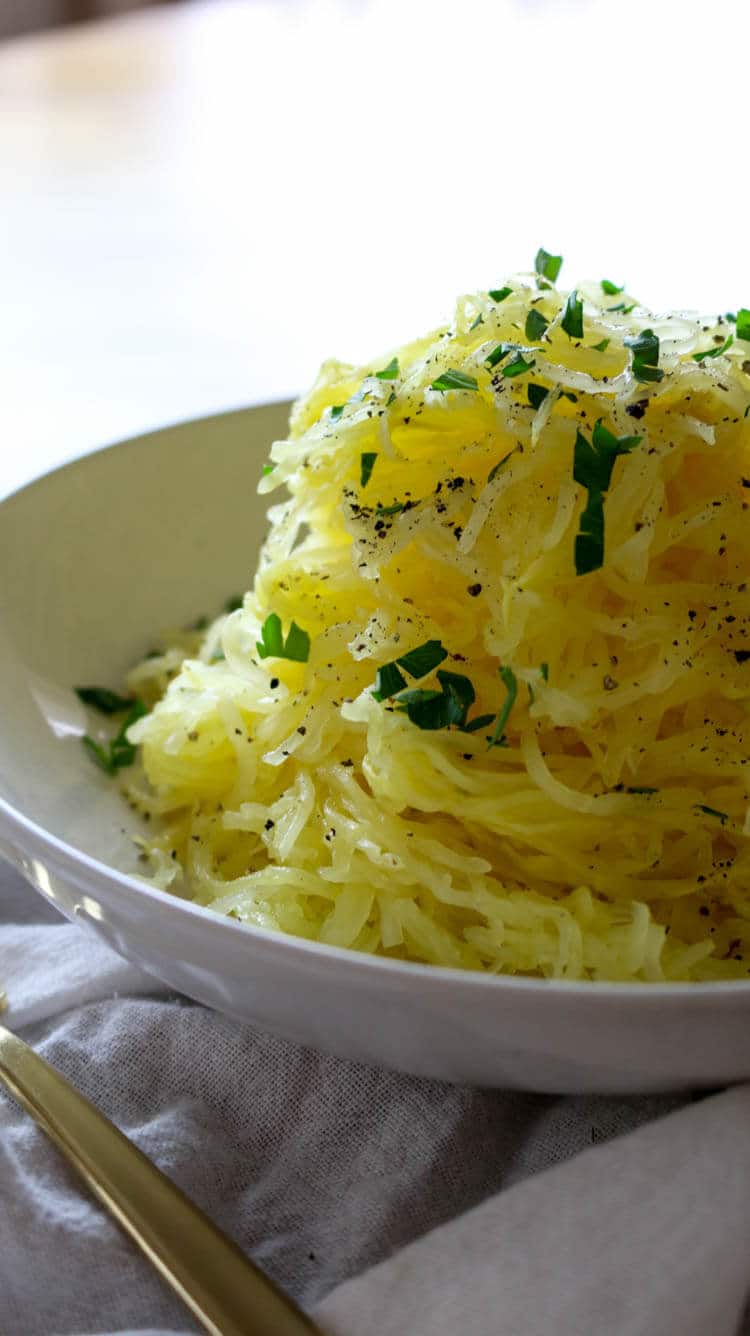 A simple barley pilaf, egg noodles, or a side of brown rice cooked in bone broth makes a great side dish. In this category are also vegetables that resemble these grains but come with amazing health benefits.
Spaghetti Squash (how to cook for long strands) from Prepare & Nourish (pictured)
Instant Pot Rice Cooked in Bone Broth from Prepare & Nourish
Basic Polenta - Mamaliga from Where is My Spoon
Lemon Herb Cauliflower Rice Stir Fry from Two Kooks in the Kitchen
Roasted Vegetables
The best part about roasted vegetables is how quickly it takes to whip them into a quick side dish without the fuss. These are truly some of the best side dishes and for good reason!
They're usually one-pan recipes and require very little hands-on prep time.
Roasted Green Beans with Bacon from Prepare & Nourish (pictured)
Easy Roasted Broccolini from Prepare & Nourish
Garlic Parmesan Cabbage Steaks from Prepare & Nourish
Roasted Broccoli Salad with Bacon & Pecans from Healthy Christian Home
Versatile Salads
A nice light salad is great at complimenting a balanced main course. In fact, adding a simple green salad to your main dish is always a good idea. Check out these salads that all come with their own delicious flavor.
Cabbage and Cucumber Salad from Prepare & Nourish (pictured)
Simple Side Salad from BellyFull
Tomato Onion Cucumber Salad from Prepare & Nourish
Pickled Beet Salad with Feta and Walnuts from The Rustic Foodie
Other Sides
This list is short but we believe would make a great accompaniment to the Stuffed Cabbage Rolls.
Creamed Mushrooms from Prepare & Nourish (pictured)
Air Fryer Corn on the Cob from The Bella Vita
What will you serve with Cabbage Rolls?
Stuffed Cabbage Rolls are already a complete package when it comes to meal time. They have everything you need for a well-balanced meal: hearty ground meat, healthy grains, veggies like carrots, onion, cabbage, and delicious flavor from the tomato-based sauce.
Add a dollop of sour cream and a slice of rye bread, and you're good to go.
But if you are serving a crowd or if you just wanted to take this to a whole new level - pair your cabbage rolls with one of these fitting side dishes linked to above. It will make a great accompaniment to the main course!
What side dish will you be starting with first? Share in the comments below.