Wrap up your healthy holiday menu with these 67 best gluten-free holiday recipes. From healthy appetizers to gluten-free holiday desserts, this collection ensures a flavorful and joyful celebration for everyone at the table. These amazing menu ideas are exactly what you need to keep your family well-fed during this busy season or if you are planning a special holiday dinner.
The holidays are here and with that comes plenty of delicious food. Days are filled with various activities and events and lots of entertaining - no wonder it's a favorite season for many! But holidays can also be a challenging time when you're following a certain way of eating.
To help you stay on track with healthy eating during this holiday season, we've compiled this list of healthy gluten-free recipes that everyone will love. But don't limit these gluten free recipes for the holidays only - they're great served up on a busy weeknight too!
Jump to:
Healthy Gluten-Free Holiday Dinner Menu
This collection of healthy gluten free holiday recipes will not leave any guest deprived when faced with all the party food galore. From favorite brunch recipes to serving a crowd and ending the evening with delicious gluten free holiday dessert, this round-up has you covered.
If preparing healthy real food is just as important to you during the holidays as it is any other time, get ready to bookmark this collection of Healthy Holiday Recipes. Some of these recipes are paleo, GAPS, and low carb but all of them are gluten-free with an emphasis on traditionally prepared foods.
Tips for Making Gluten Free Holiday Recipes
Plan ahead. If planning for a holiday dinner party, it's wise to plan ahead. Start planning your gluten-free holiday menu well in advance to ensure you have ample time to source ingredients.
Buy seasonally. The holidays are an excellent time to let those root veggies and winter squashes shine. Include seasonal produce like sweet potatoes, butternut squash, Brussels sprouts, and hearty greens in your gluten-free holiday recipes.
Use naturally gluten-free foods. Instead of serving something that has been processed and manufactured to comply with a gluten-free label, embrace naturally gluten-free foods.
Offer a variety of flavors. Create a well-balanced and flavorful gluten-free holiday menu. Experiment with herbs, spices, and seasonings to enhance the taste of your dishes and make gluten-free options just as enticing as traditional ones.
Be adventurous. Use the holiday season as an opportunity to try new and exciting gluten-free recipes. Experimenting with diverse ingredients can lead to surprising discoveries.
Gluten-Free Holiday Basics
Good quality broth: A good broth can be a terrific base for soups, stews, chilis and gravies. Use chicken broth for mild soups, beef bone broth for bold stews, and this meat stock recipe can be used interchangeably for pretty much any dish. You can also swap out the water and use broth instead when cooking grains to bump up the nutrition.
Hearty gluten-free grains: Incorporate naturally gluten-free grains such as quinoa and rice. Buckwheat is often overlooked but it's such a gem when it comes to gluten-free holiday recipes. Roasted buckwheat adds incredible flavor as a side with butter or in salads. Instant Pot buckwheat is my favorite way to make as is millet Instant Pot.
Know-how's to winter squashes. Learn how to cook spaghetti squash for longest strands or air fryer butternut squash so it doesn't get mushy. These are naturally gluten free and so hearty and delicious!
💭Make it Nutrient-Dense: Make sure you include organ meats and plenty of ferments with your hoiday menu to keep the foods interesting and nourishing.  
Gluten-Free Holiday Appetizers
Who doesn't love appetizers? Start your evening right with a few of these healthy bite-size finger foods. Perfect for mingling and snacking, these small bites will set the tone for a festive and flavorful holiday gathering, gluten-free style.
Best Gluten Free Holiday Salad Recipes
Including a nice variety of healthy salads to your holiday menu is always a smart idea. Check out these delectable salads that would pair so well with your healthy mains and entrees.
Easy Gluten-Free Holiday Side Dishes
Side dishes are the best part about a holiday dinner and these are no exception. Some of these are classics while others have a unique flare but they all make a healthy and delicious addition to your holiday table.
Gluten Free Holiday Soups
Soups are one of the best ways to include extra nutrition in the form of nourishing bone broth and seasonal vegetables. And just because soups are not commonly served at holiday meals, doesn't mean you can't start now. This is a small sampling of some healthy soups that can be included on your holiday menu.
Best Gluten Free Holiday Dinner Ideas
If you want something festive but a different pace from the traditional turkey or ham, check out these recipes below. These are great for a casual dinner with friends and family and yet look festive enough to be classified as "dinner party" official.
Fermented Recipes to go Holiday Meals
Holidays are not a time to be slacking on naturally-formed probiotics in fermented foods. You can ready more about what ancestral diet and the real definition of nourishing foods. Thankfully, we have you covered with some of the best fermented recipes that pair excellently with these holiday gluten-free recipes.
Best Gluten Free Holiday Desserts
Finish off your holiday dinner party with one of these guilt-free desserts. Whether you're looking for a diet-friendly sweet treat or simply aiming for a lighter post-dinner dessert, these gluten-free holiday desserts will ensure a satisfying finale to your holiday feast.
Healthy Holiday Drinks
Some of these healthy holiday drinks can be enjoyed along with your meal, while others are rich that it's best you savor them as a treat afterwards. Either way, know that they are healthy and delicious and a great way to round off your holiday meal.
Helpful Tools & Links
Below are some affiliate links that may be helpful to you as you make this recipe. You can find some of these items cheaper at your local store but it helps to have a link so you know what you're looking for.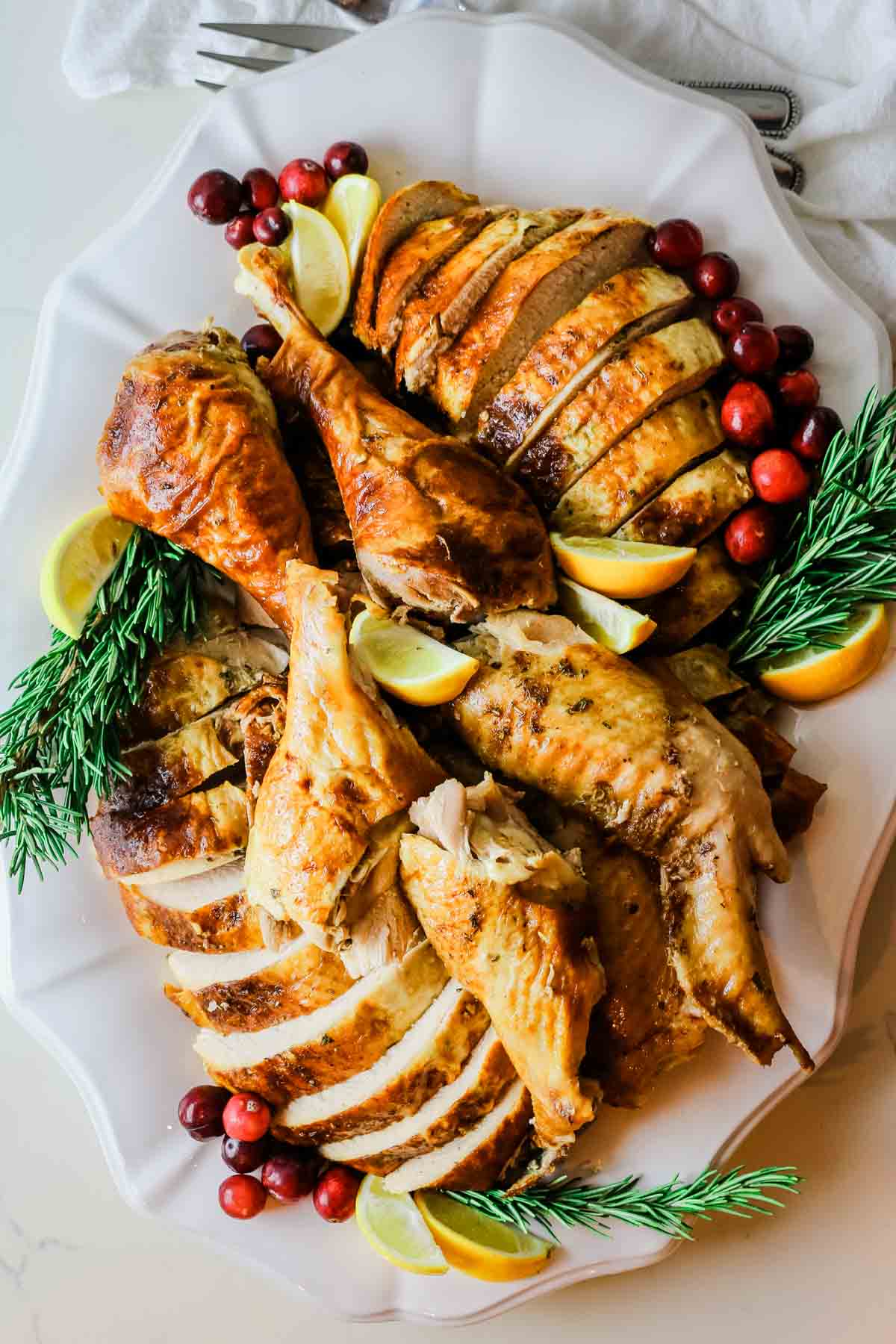 FAQs
Was this collection of Gluten Free Holiday Recipes helpful? Check out more related roundups below.