With eight simple ingredients, you can make a batch of these grain free snickerdoodles that are perfectly chewy on the inside and crispy on the outside. 
This post may contain affiliate links for your convenience.  Thank you for supporting this site with purchases made through these links.  See full DISCLOSURE for details.
Being without a full kitchen stinks.  I forgot how much it stinks until I walked into my what-once-was-a-kitchen-but-no-longer kitchen.
We're doing a major renovation of our kitchen and if I'm completely honest with you, I didn't realize how major it was until I wanted to bake cookies and realized I couldn't.
No stove. No oven. Instead, walls are torn down. Gas lines ran. Dust everywhere.  But I still wanted cookies.
I honestly didn't think it would be such an overhaul but part of me is glad that we are finally getting this major project done. This will be the third kitchen that we are remodeling and every single one was painful.  But this time is different.
This time, I am armed and ready. I'm super thankful for my little toaster oven and this magic machine to make eating from home a possibility.  You can survive on pizza for so long and besides, you need healthy foods in your diet anyways, right?  And cookies. You always need cookies. And as a sidenote: I think I can start working on a book for a kitchen-free cooking.
Never have I been so grateful for the bone broth that comes from my Instant Pot and the Scalloped Butternut Squash from my toaster oven.  Grateful.  Just incredibly grateful.
Related: The Makings of Bone Broth: 3 Methods and Scalloped Butternut Squash with Caramelized Onions and Thyme
Speaking of which...who knew that a small toaster oven can make such amazing snickerdoodles.  I mean 350 degrees is 350 degrees, regardless of what oven you are using. But really.  I made a batch of these grain-free snickerdoodles because I think it's high time I post some dessert recipes on here.  And also because I was craving grain-free snickerdoodles and I wanted to wash a greasy large mixing bowl in my small bathroom sink.
Anyways, now seems like the perfect time to make these since I lack a full kitchen and 350 degrees is pretty universal regardless of the oven you are using.  And those dishes.  They'll eventually get washed.  Right?


Grain Free Snickerdoodles
Gluten Free Snickerdoodles (Paleo)
With eight simple ingredients, you can make a batch of these grain free snickerdoodles that are perfectly chewy on the inside and crispy on the outside.
Print
Instructions
Preheat oven to 350 F degrees.

Cream butter/coconut oil and sugar together. Add egg and beat enough to incorporate but don't over mix.

Add all dry ingredients except baking soda to the wet ingredients and quickly mix well.

Add baking soda and mix just enough to incorporate.

In a small ramekin, combine 2 tablespoons of coconut sugar and 1 teaspoon cinnamon together.

Roll dough into equal sized balls about an inch in diameter. Roll the balls in cinnamon sugar making sure to completely fully coat the doughball.

Place the balls on cookie sheet. Flatten each cookie to about 1/2 inch thickness with a flat measuring cup or mason jar.

Bake at 350 F degrees for 8-10 minutes or until golden. You still want them to be soft, so don't overbake!

Let cool on the sheet for 2-3 minutes before transfering to wire cooling rack.
Recipe Notes
*I always prefer to use real butter in snickerdoodles since that is what gives the snickerdoodles that rich, buttery flavor. However, to keep this dairy free, coconut oil works just as well.
More Recipes You Might Like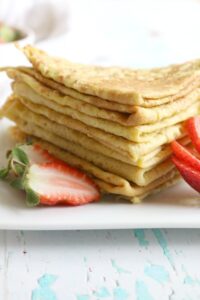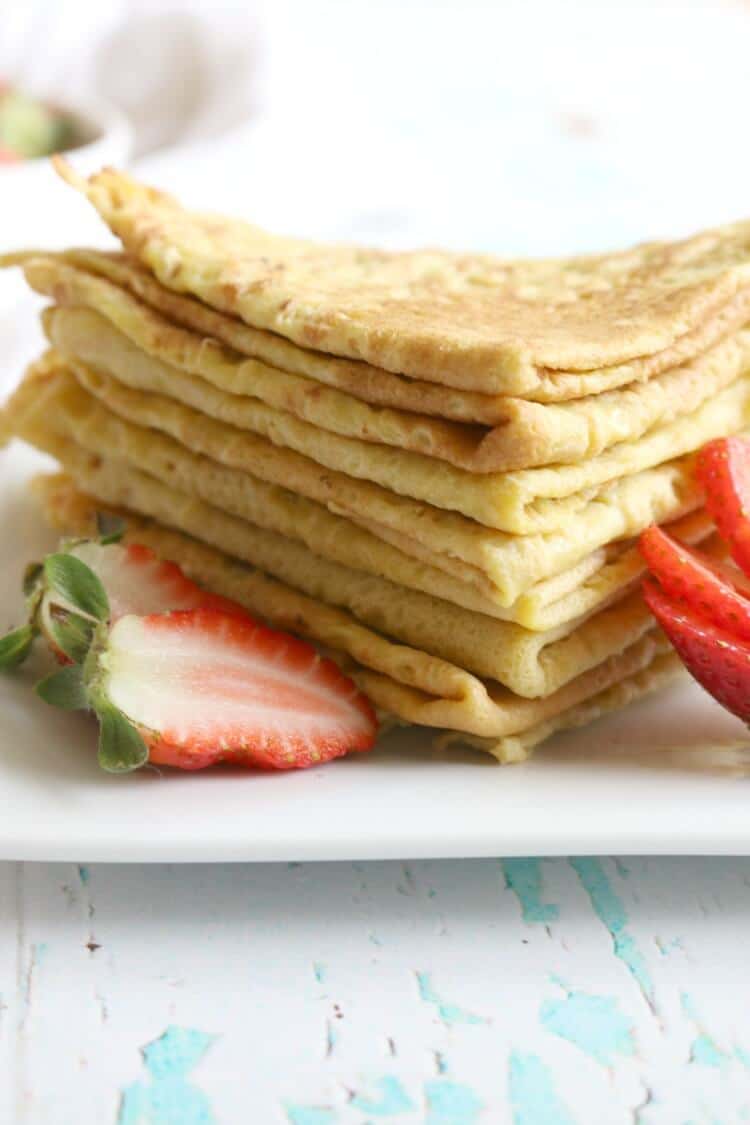 Lemon Poppyseed Bundt Cake with Lemon Glaze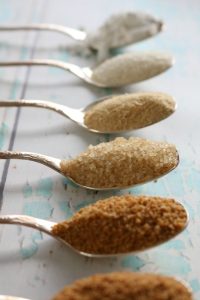 Alternative Natural Sweeteners
STANDARD FTC DISCLOSURE:
In order for me to support my blogging activities, I may receive monetary compensation or other types of remuneration for my endorsement, recommendation, testimonial and/or link to any products or services from this blog. Please note that I only endorse products that are in alignment with Prepare & Nourish's ideals and that I believe would be of value to my readers. Prepare & Nourish is a participant in the Amazon Services LLC Associates Program, an affiliate advertising program designed to provide a means for sites to earn advertising fees by advertising and linking to Amazon.com. Statements on this website have not been evaluated by the Food and Drug Administration. Products and/or information are not intended to diagnose, cure, treat, or prevent any disease. For additional information, please visit my full Disclosure page.