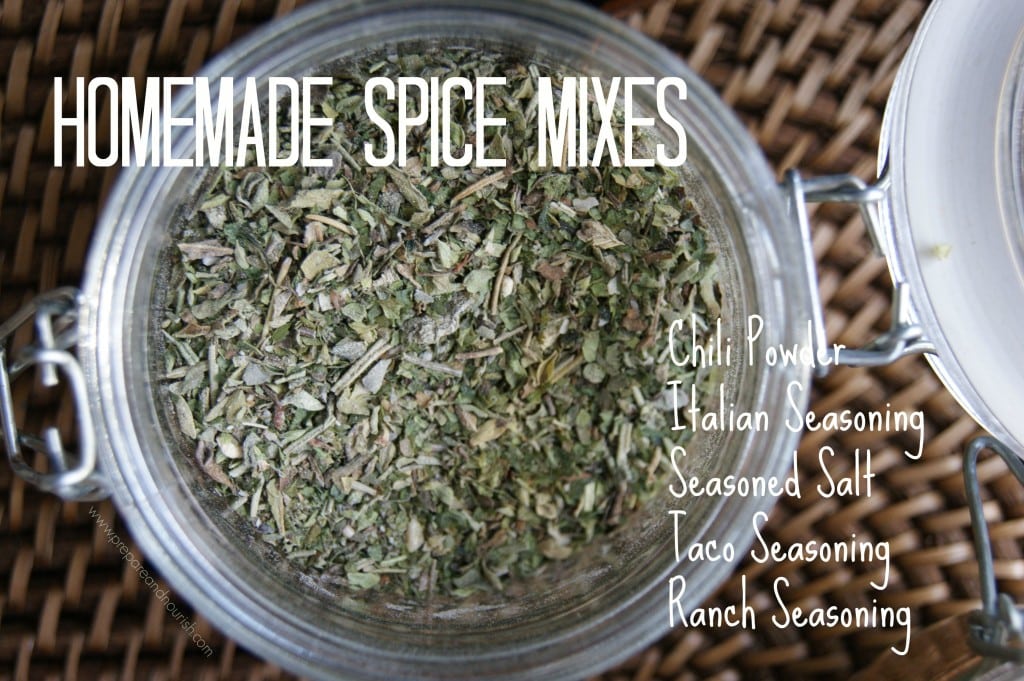 There's three reasons why I started making my own seasoning mixes and why you should too.
Reason No.1
In an effort to avoid all the gross additives typically found in industrialized foods, I learned that making premade spice mixes is an easy way to do just that.  Store bought seasonings contain anti-caking agents along with 'natural flavor' - whatever that means anymore!  When you make them at home, they contain only the spices and nothing else.  Free from silicon dioxide and hydrolyzed corn and soy protein!  Just real, pure ingredients.
Reason No. 2
Making your own spices is incredibly cost efficient.  A small container of chili powder will set you back $4, multiply that by the number of spice mixes a typical pantry has and you're racking up close to $40.  That's $40 that you would spend on silicon dioxide and hydrolyzed soy protein.  No thank you.
I purchase my spices in bulk through Mountain Rose Herbs few times a year and they keep well when stored in a cool, airtight container.  I feel confident purchasing my herbs from this company as they take great care to select herbs sustainably and/or organically grown.  But even if you simply bought small packets of these spices and herbs in your grocery store separately, you are still saving money by mixing your own spices.
Reason No. 3
Over the years, I've realized that I use these six specific seasoning mixes quite often and by having it pre-made, I can use it in a pinch.  There are many others that I use periodically, but these are pretty frequently used.  You can whip up a batch of ranch dressing just by adding a few tablespoons to a blend of mayonnaise, sour cream, and yogurt.  It's convenient to have it ready ahead of time.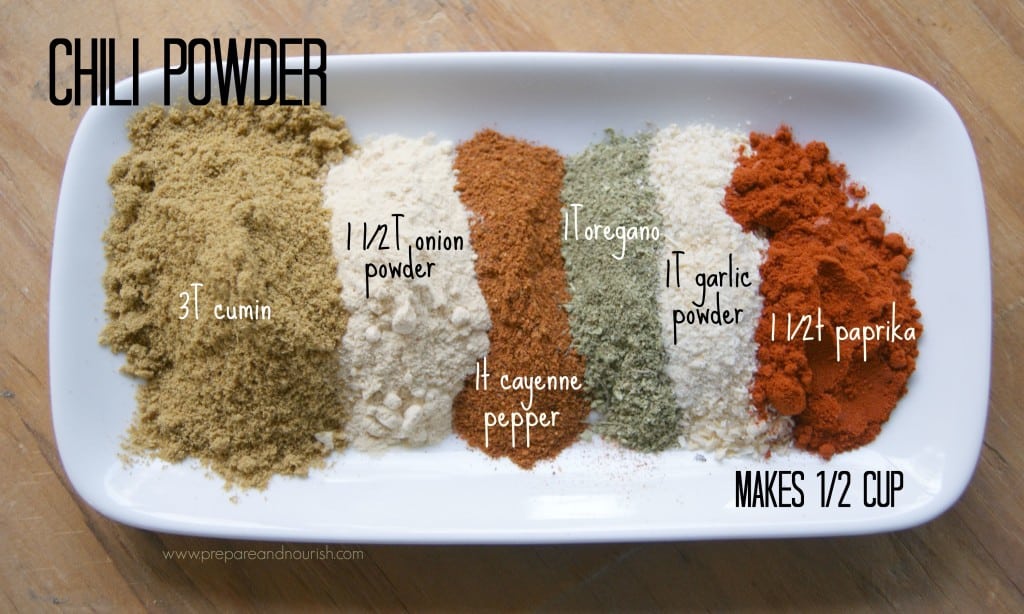 [amd-zlrecipe-recipe:39]