If you've been a Prepare & Nourish reader for any length of time then you know bone broth is important to me.
Nourishing, nutrient-dense broth carefully made from pastured and grass fed bones is incredibly healing to the gut and provides the body with much needed nutrients. You can find out why it's important and grab the recipe to traditionally prepared bone broth here.
And make sure you check out the the post on different ways to add broth to your diet.
Around these parts, we love bone broth so much that we sometimes make it into a dish called Aspic, or meat jello. You can read the history, benefits and instructions on how to make aspic here.
Note: This post contains affiliate links for your convenience. Please know, we only recommend products we genuinely love and use ourselves. Full DISCLOSURE.
But we also understand that not everyone has the capacity, whether it be time, energy, desire, to make broth or meat jello. That's why I love Perfect Supplements to fill in those gaps when I simply don't have any broth on hand.
It's great to have a high quality supplement on those days when we don't get enough collagen from food. Ideally, this would not replace your regular bone broth making, but rather enhance your collagen consumption, but we don't live in an ideal world.
So admittedly, I turn to Perfect Supplements to round off our diet with their top quality products.
This is the ONLY brand to receive perfectly pure certification, which is independently third-party tested. Perfect Supplements was the world's leading source of glyphosate residue free collagen - you can see the full lab testing here. I have been proudly working with Perfect Supplements for over five years and am impressed with their integrity in consistently bringing quality products to the market.
Perfect Supplements has been my go-to source for all things collagen related. Over the years, they have expanded to include much more than just collagen, all at very affordable prices. They regularly run promotions and have generously offered Prepare + Nourish readers a 10% OFF discount when using PREPARE10 code at checkout.
Perfect Supplements Discounts!
Perfect Supplements makes it easy to stock up on nourishing supplements. They have a variety of great products but they also sell other favorite brands that are well trusted in the health and wellness industry. Brands such as Rosita (known for their amazing Cod Liver Oil), Just Thrive (much needed probiotics), MegaFood, Ancient Organics, and much much more.
It's worth mentioning when you buy 3 or more Perfect Supplement products - they will automatically deduct 25% OFF your order - NO COUPON needed!
PLUS.... You can stack my PREPARE10 discount code to save an additional 10% OFF and receive FREE shipping on domestic orders over $99.
If you are ready to order, head over here but if you want to see what I buy regularly, continue reading....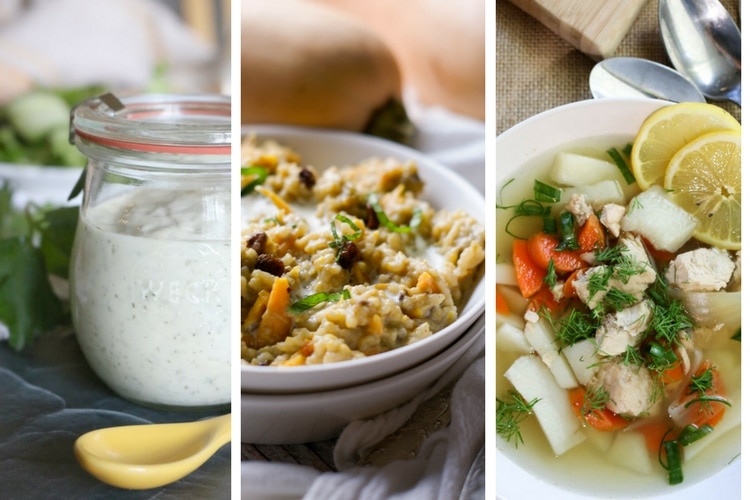 Below, I highlight some of my favorite items from Perfect Supplements that I regularly buy for my family and scroll to the very bottom to see how you can maximize your savings further.
What's the difference between collagen and gelatin?
Perfect Supplements nailed it in their explanation between the two:
"Think of it like apples vs apple sauce - same core ingredient, just a different preparation. Collagen is the protein found in bones and connective tissues...When you make bone broth, you are cooking the bones, releasing the collagen and in effect making your own gelatin."
Furthermore, the amino acid profile of collagen and gelatin is nearly identical. The biggest difference is gelatin will gel and collagen will not.
Collagen (gelatin) is the most abundant protein the human body. It has an important job in numerous bodily functions.
One serving of collagen has 10 grams of protein, zero fats and zero carbs. In fact, Perfect Supplements Hydrolyzed Collagen has the highest protein content in the industry.
Some of the potential health benefits of collagen are:
Improves skin health by promoting younger, firmer skin.
Supports bone, teeth, and joint health and builds and restores muscles
Improves gut function and digestion
Supports a healthy metabolism and keeps appetite in check
Promotes healthy brain function and deeper sleep
Keeps excess inflammation in check
It's important that you source the best collagen products on the market. That's why I love, use and absolutely recommend Perfect Supplements. They have the the highest quality gelatin products. Their collagen/gelatin is
Sourced exclusively from Brazilian grass fed cows
100% natural and pesticide and hormone free
Non-GMO
Lactose and Dairy Free
100% collagen protein -- no fillers or flow agents
Lab Tested with Proof of Purity and backed by 100% money back guarantee
Perfect Bovine Gelatin from Grass-Fed Cows
Bovine gelatin will gel or thicken when chilled. It can be used in any recipe that calls for gelatin or thickening agent. It works great in gummy treats, delicious mousse, marshmallows and even soups.
I love this nutrient-dense superfood and use it in my Bedtime Gummies, Blueberry Mousse, and Jello Cake.
Enter PREPARE10 at checkout to receive 10% OFF Perfect Bovine Gelatin.
Perfect Hydrolyzed Collagen from Grass-Fed Cows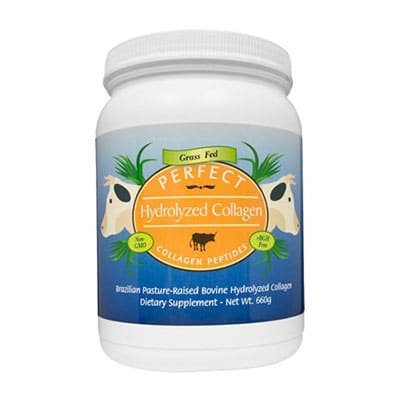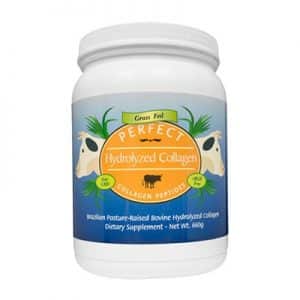 Hydrolyzed collagen goes through multiple levels of processes that break down into much smaller, easier to digest and lighter collagen peptides. Why is this necessary? Because shorter chain collagen peptides are easier for the body to absorb.
Because of it's low molecular weight, hydrolyzed collagen is tasteless, odorless and dissolves in any liquid, hot or cold.
I admit, this hydrolyzed collagen is more convenient to use than it's gelatin sister. I use this in my Herbal Coffee and Superfood Hot Chocolate and my kids add this to their smoothies as "protein powder."
Enter PREPARE10 at checkout to receive 10% OFF Perfect Hydrolyzed Collagen.
Perfect Bone Broth - Organic Free Range Chicken Bone Broth Powder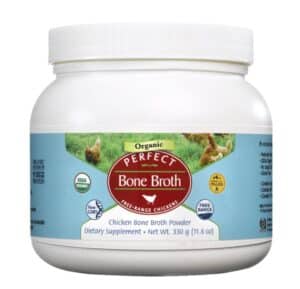 Bone Broth Powder has just one ingredient: free-range, organic chicken bones. It is free from MSG, cheap fillers, questionable additives or preservatives and GMOs. This is one of their newer products and we have been loving it for the sheer convenience.
Perfect Supplements bone broth is made by simmering chicken bones, which releases the collagen, glucosamine, chondroitin and other nutrients. It is then dried into a powder that easily mixes into your favorite recipes such as soups, stews, and gravies.
The bone broth powder is very bland so it's easy to season with all your favorite flavors to achieve the desired end result.
Enter PREPARE10 at checkout to receive 10% OFF Perfect Bone Broth.
Perfect MCT Oil - 100% Organic Coconut MCTs (now in glass!)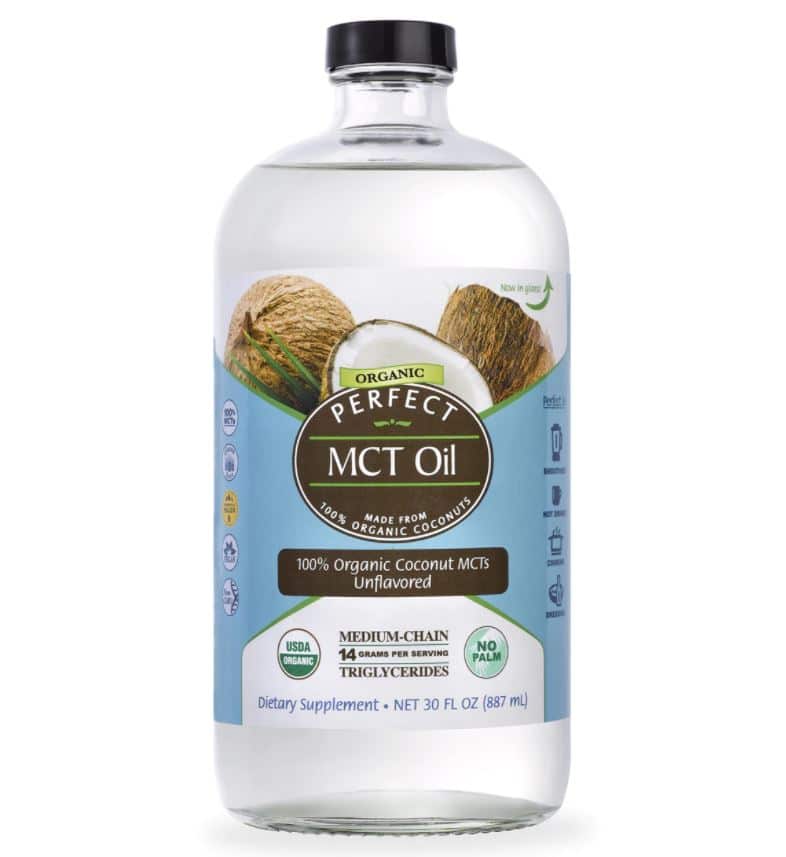 MCT (Medium-Chain Triglycerides) are healthy fatty acids that bypass the digestive system and are easily absorbed as sustainable energy for the body and brain. MCTs are further broken down into ketones, one of the very few molecules that are able to cross the blood-brain barrier. As a result, MCTs behave like high octane brain fuel, which keeps the brain and body functioning properly.
Perfect MCTs may improve mental clarity, energy levels, gut function and digestion. It also may aid in the process of reducing stored body fat. We love adding MCTs to smoothies, butter coffee, or even drizzle on salad.
Enter PREPARE10 at checkout to receive 10% OFF Perfect MCT Oil.
Other superfood-status products
Dessicated Liver - Nutrient-dense source of naturally occurring protein and iron. The health benefits of dessicated liver are many. Liver may boost energy, immune system, and metabolism. It also may improve digestion and respiratory strength. Liver also has the potential to maintain healthy cholesterol, blood sugar and overall cardiovascular health. Perfect Supplements carries dessicated liver in pill form (easy supplementation) and powder (easy add-in to smoothies & soups).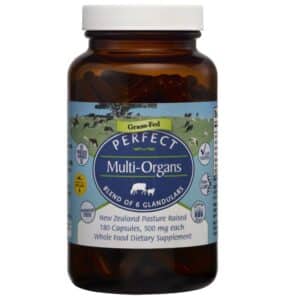 Multi-Organs ~ Blend of 6 Glandulars - This supplement is along the lines of dessicated liver mentioned above. Dr. Weston A. Price traveled all over the world to study dietary practices of healthy people in traditional cultures and noticed that the people who regularly consumed organ meats were some of the healthiest.
Organ meats from pasture raised animals are packed with nutritients and this supplement makes it easy to include glandulars on a regular basis. This multi-organs supplement includes heart, kidney, pancreas, liver, spleen and thymus all from pasture raised New Zealand beef, made without fillers, flow agents or binders.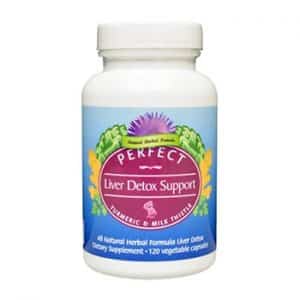 Liver Detox Support - This gentle supplement is a natural, doctor formulated herbal formula that is designed to help support and maintain healthy liver function. A unique combination of clinically studied herbs are packed in this small bottle. Superfoods such as milk thistle, artichoke, broccoli sprouts, turmeric, cilantro and chlorella all have the potential to support and enhance healthy liver detoxification. Perfect Supplement's Liver Detox Support comes in pill form making it easy to supplement.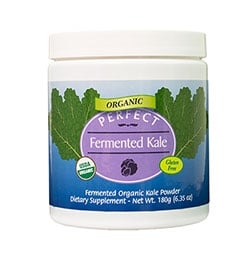 Fermented Kale - We sing the praises of kale but did you know it has the potential to be even more nutritious. It is already naturally packed with vitamins, minerals, protein and fiber. But like a lot of vegetables, kale can be more nutrient dense with fermentation. This fermented kale is one of nature's greatest superfoods fermented for optimal digestibility and nutrition. Perfect Supplements has fermented kale in powder form, making it easy to add to smoothies, juices, and other liquids.
Save money with Perfect Supplements
Perfect Supplements already has very competitive and affordable prices but to stretch your money further, there are simple things you can do to maximize your savings.
Buy in large quantities. You can split the order with friends and family.
Buy 3 Perfect Supplements products save 25%, buy 6 PS products, save 30%
PLUS...you can stack my PREPARE10 discount code for an additional 10% off - giving you 35-40% OFF.
FREE shipping on domestic orders over $99
Perfect Supplements regularly run special promotions during the Christmas in July and Black Friday/Cyber Monday seasons. Make sure you sign up for my newsletter to be the first to know.
Don't forget to enter PREPARE10 at checkout for 10% OFF when you purchase through THIS LINK.